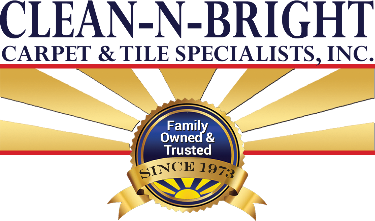 When it comes to maintaining a clean and healthy home in Prescott Valley, one of the most critical aspects is the cleanliness of your carpets. Carpets can harbor dirt, allergens, and even bacteria, making regular cleaning essential.
But can hot water extraction, a method championed by experts like Clean-N-Bright Carpet and Tile Specialists, sanitize your carpets?
The Prescott Valley Carpet Cleaning Experts
Clean-N-Bright Carpet and Tile Specialists are renowned experts in carpet cleaning and hot water extraction in Prescott Valley. With extensive knowledge and highly trained staff, they have become the go-to company for all your carpet cleaning needs.
Understanding the Power of Hot Water Extraction
Hot water extraction is more than just a cleaning method; it's a powerful tool for sanitizing carpets. This process involves using hot water, sometimes mixed with a cleaning solution, to penetrate deep into the carpet fibers. The high-pressure water is then extracted, along with the dirt, stains, and allergens trapped within the carpet.
The Sanitizing Benefits
So, how can you benefit from hot water extraction when sanitizing your carpets in Prescott Valley? Here are some key advantages:
Effective Removal of Allergens: Hot water extraction removes allergens like dust mites, pollen, and pet dander. This is particularly important for households with allergy sufferers.
Bacteria and Germs: Hot water extraction can also eliminate bacteria and germs lurking in carpets. This is crucial for maintaining a healthy indoor environment, especially in homes with children and pets.
Stubborn Stain Removal: Besides sanitizing, hot water extraction is excellent at tackling stubborn stains. This method can make your carpets look pristine again, whether an old pet stain or a spilled glass of red wine.
Prescott Valley's Trusted Sanitization Partner
Clean-N-Bright Carpet and Tile Specialists have served the Prescott Valley community for years, earning an excellent reputation. They understand the unique needs of residents in this area and have tailored their services to deliver the best results.
Tips for Carpet Maintenance
While hot water extraction is a powerful sanitization method, there are steps you can take to maintain your carpets' cleanliness between professional cleanings:
Regular Vacuuming: Vacuum your carpets at least once a week to remove loose dirt and debris.
Address Spills Promptly: If a spill occurs, attend to it immediately to prevent it from setting in and becoming a stain.
Professional Cleaning: Schedule regular professional carpet cleanings, ideally once or twice a year, to ensure thorough sanitization.
Contact Clean-N-Bright Carpet and Tile Specialists Today
If you want to sanitize your carpets and maintain a clean and healthy home in Prescott Valley, don't hesitate to contact Clean-N-Bright Carpet and Tile Specialists.
For the best advice or to arrange the best cleaning service, you can contact Clean-N-Bright Carpet and Tile Specialists to keep your home clean and stain-free. Complete the compact form below and receive a direct reply, or check out our customer reviews on Yelp or Angie's List.

Fill in for a fast response