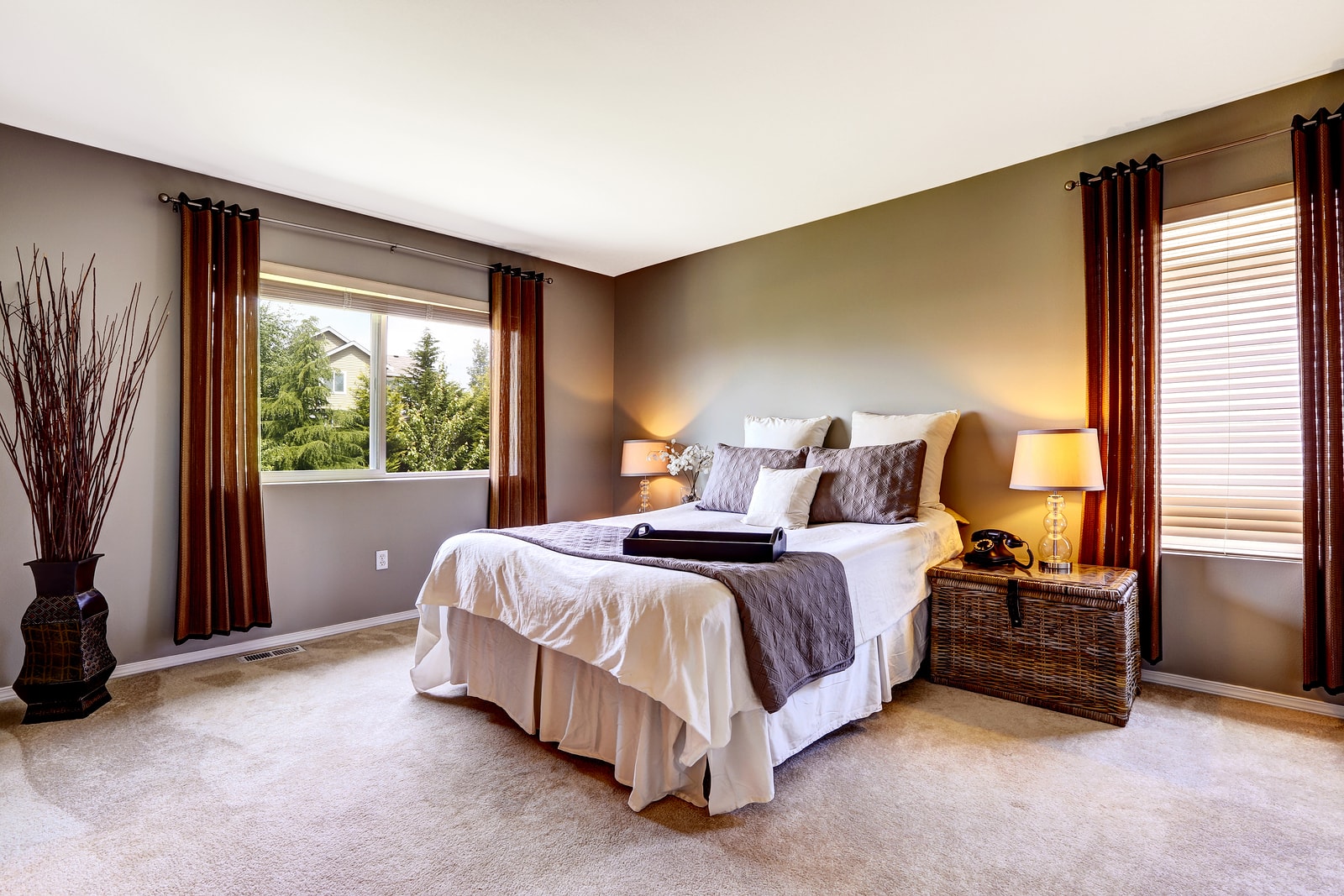 Our professional certified cleaning technicians combined with our truck-mounted steam extraction process assures our clients the best deep-down clean and service that's second to none.
THE CHOICE IS YOURS... Cleaning choices that is! Knowing that not everyone fits into the same mold, we offer Service Levels for our clients to choose from.
Basic Clean Includes cleaning all of the open areas, some folks call it "Open Traffic" areas. Our technicians will move the small pieces of furniture such as small coffee tables and end tables if you have all items cleared off the top surface. They will pre-treat spots, apply cleaning solution to loosen soil, steam clean, extract and rinse the carpet with soft water. Furniture pads and blocks are utilized to protect both your furniture and your carpet while drying. Technician completes the basic cleaning by grooming the carpet fibers to ensure a uniform appearance of fibers. This also helps to expedite the drying process.
Premium Service All steps as above plus the Technician will move all practical furniture. Some folks aren't happy unless they know that even behind and under furniture the carpet is sparkling clean and for those folks we move as much furniture as possible. (Note: Not all furniture can be moved such as entertainment centers, desks, china cabinets and some types of beds)
Our Most Popular Options Are:
RX/ROTARY - The most used and valued, the Rotary is for extreme soil or matted down carpet restoration. (landlords and commercial businesses love this service too)
SPOT LIFTER - Large liquid spills collect under the carpet and are trapped in the carpet padding. Our Spot Lifter tool provides a deep extraction of the substance trapped in the carpet pad eliminating future wicking up (returning) spots.
PET ACCIDENT RESTORATION - Who hasn't had some sort of accident with one of our 4 legged friends? Our Certified Odor Control Service Technicians can locate unseen urine deposits in carpet with our industrial UV inspection light and determine how severe a situation is. Most frequently the problem can be corrected. Speaking to one of our trained staff will help to determine what's needed to correct the odors. Without proper treatment, the problem can permanently damage the carpet and odors will return or become more noticeable, especially during rainy season.
SCOTCHGARD FABRIC PROTECTOR - Now that everything is nice and clean it's a great time to think about keeping it clean. Nothing will help you do just that more than a quality soil protectant which provides an invisible barrier between the abrasive traffic soil and your carpet fibers. Great for upholstery fibers too. We also know that protectant is a great help for preventing spills from setting into permanent stains, when spills are cleaned right away.
---
Testimonials
---
"Having kids and pets, we have had many emergencies. Clean-N-Bright has been there for all of them. Over 7 years of excellent service."
---