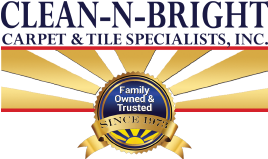 Carpet cleaning is extremely straightforward from the customer's perspective: You may either rent a carpet cleaning machine or engage a professional carpet cleaning business like Clean-N-Bright to handle the job for you.
The cost of the second alternative is not too high, and the firm's skilled carpet cleaners will perform all the work professionally.
Here are a few pointers to help you find the best carpet cleaner in Prescott Valley, Arizona.
Carpet Cleaners Follow Homeowner Rules in Prescott Valley, AZ
Because this is your home and your carpets need to be cleaned, setting some ground rules is crucial. Clean-N-Bright will always train our carpet cleaners to recognize the variations between a commercial project and a residential one.
Carpet cleaning in homes is no longer a project for us; it has become a world unto itself and being booked at all is a statement of confidence.
We will always keep the homeowners informed about the status of their carpet cleaning and when it will be completed. Before the cleaners arrive at your house, we'll ensure you have all of their contact information.
Homeowners Control Prescott Valley Carpet Cleaner
A home environment comes naturally with a hectic lifestyle since we are too conscious, and dealing with our difficulties is not a duty on your side.
As a result, think of our carpet cleaners as trustworthy people who do their job exactly how you want it done. Our cleaning crews can steam clean your carpets, upholstery, and rugs, as well as your tiles and joints if these areas require it.
Again, as the contract holder, you will always have the last say on the quality of work and carpet cleaning services we provide on your behalf. When you choose Clean-N-Bright carpet cleaning services, you'll rarely have a problem since we always go above and beyond to meet our clients' expectations. We will carry out our duties professionally.
Find a Perfect Prescott Valley Carpet Cleaner
Because carpet cleaning is such a large market, it is advisable to get advice before hiring a cleaning company.
You can contact Clean-N-Bright carpet cleaning services for the finest advice or arrange your carpets for the best cleaning service, and we can help you keep cleanliness in your home or company.
To ensure you have the best carpet cleaning company, you can contact Clean-N-Bright Carpet and Tile Specialists to keep your tiles and grout stain-free.
Complete the compact form below and receive a direct reply, or check out our customer reviews on Yelp or Angie's List.

Fill in for a fast response