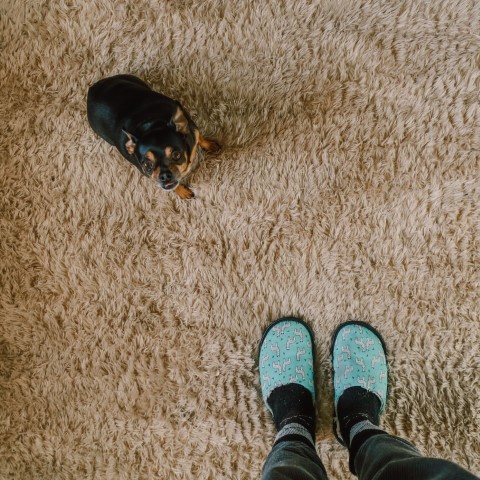 At Clean-N-Bright in Prescott, AZ, we take pride in providing top-notch carpet cleaning services that exceed your expectations. Our expert technicians are trained to deliver exceptional results using state-of-the-art equipment and eco-friendly cleaning solutions.
When you book an appointment with us, you can expect a thorough and professional carpet cleaning service that will leave your carpets looking fresh, clean, and revitalized.
A Step-By-Step Guide to Our Carpet Cleaning Process
Clean-N-Bright follows a comprehensive carpet cleaning process to ensure maximum effectiveness and customer satisfaction. Here's what you can expect during your appointment:
Inspection and Assessment: Our technicians will carefully inspect your carpets to determine the type of cleaning required and identify any specific stains or problem areas.

Pre-Treatment: We use eco-friendly pre-treatment solutions to loosen dirt, grime, and stains from your carpets, preparing them for the primary cleaning process.

Hot Water Extraction: Our powerful hot water extraction method, steam cleaning, uses high-pressure hot water and specialized cleaning agents to clean your carpets, removing dirt, allergens, and bacteria.

Spot Treatment: Stubborn stains that may not have been entirely removed during the hot water extraction process will be treated with specialized spot-cleaning solutions to ensure complete removal.

Deodorization and Sanitization: We use safe and effective deodorizers and sanitizers to eliminate odors and kill bacteria, leaving your carpets smelling fresh and clean.

Grooming and Drying: After cleaning, our technicians will groom your carpets to restore their appearance and help them dry faster. We also use powerful air movers to speed up the drying process, minimizing the risk of mold or mildew growth.
Why Choose Clean-N-Bright for Your Carpet Cleaning Needs in Prescott, AZ
When it comes to carpet cleaning in Prescott, AZ, Clean-N-Bright stands out for several reasons:
Experience and Expertise: With years of experience in the industry, our team of technicians is highly trained and skilled in providing top-quality carpet cleaning services.

Advanced Equipment and Eco-Friendly Solutions: We use cutting-edge equipment and eco-friendly cleaning solutions that are safe for carpets, family, and the environment.

Customized Approach: We tailor our cleaning process to meet the specific needs of your carpets, taking into consideration factors such as carpet type, condition, and stains.

Customer Satisfaction Guarantee: We are committed to ensuring your complete satisfaction with our services. We'll make it right if you're unhappy with the results.
Get Fresh, Clean, and Revitalized Carpets – Book Your Clean-N-Bright Appointment Now!
Don't settle for mediocre carpet cleaning services in Prescott, AZ. Choose Clean-N-Bright for a superior and hassle-free experience. Our team of experts will provide a comprehensive and professional carpet cleaning service that will exceed your expectations.
Book your appointment now, and let us transform your carpets into a cleaner, healthier, and more vibrant space for you and your family.
Your carpets and home deserve the best, and Clean-N-Bright is here to deliver. Complete the compact form below and receive a direct reply, or check out our customer reviews on Yelp or Angie's List.

Fill in for a Direct Response