Carpets lead to allergies, and it's never fun to deal with these, no matter what time of the year. Allowing your symptoms to worsen by ignoring regular carpet cleaning is not a good idea. Dust, pet dander, and other debris lodged in your carpet fibers can be a source of irritation.
Even though you can't see the allergens, they're present, particularly if your carpet hasn't been cleaned in a long time. Even after a thorough vacuuming, some allergens may still be present in your home.
While it's necessary to do your own cleaning regularly, professional allergy-safe carpet cleaning in Prescott Valley is advisable.
A variety of circumstances determines the regularity with which you should have your carpet professionally cleaned; here, you can find out why it is wise to use Prescott Valley carpet cleaning professionals in your home.
Prescott Valley Carpet Cleaners Deep Clean to Kill Germs
Those who suffer from allergies or asthma can benefit from deep cleaning their carpets regularly. To remove set-in stains and debris, deep cleaning uses specialist equipment. This equipment is more powerful than a standard vacuum, allowing dust mites and allergens trapped in carpet fibers to be removed.
For deep cleaning your carpet, a carpet cleaning service may use various methods, including steam cleaning and dry carpet cleaning. Steam cleaning removes filth with warm water, whereas dry cleaning uses dry chemicals.
Both methods have their own set of benefits and drawbacks. An allergy-friendly carpet cleaning expert in Prescott Valley will provide you the best information on which cleaning methods will work best for you.

When Do I Need My Carpets Cleaned to Deal with Allergies?
Having your carpet professionally cleaned at least once a year is recommended. However, because of a variety of reasons, this time frame may vary. If you suffer from allergies all year, it's a good idea to get your carpet deep cleaned more frequently to help allergens from being trapped in the fibers. This is especially true if you have pets or allow shoes inside your home.
Maintenance should help the need for frequent deep cleaning. This entails vacuuming your carpet at least once a week and promptly cleaning stains.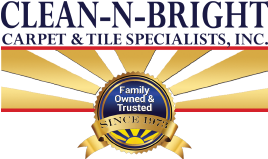 Different Seasons Need Prescott Valley Carpet Cleaners
During specific seasons, most people's allergies become considerably worse. During the spring and summer months, pollen levels are frequently high. Pollen might easily enter your way if you leave your windows open on a hot day. Pollen can also be tracked inside by people's shoes.
If pollen has found its way into your home, there is no escaping your allergies. Therefore, vacuuming and cleaning more frequently during the spring and summer months is a good idea. Vacuuming more than once a week is a good idea.
It's especially vital to keep your carpet free of allergens if you have allergies, asthma, or both. Having your carpet deep cleaned regularly is one of the best ways to do this.
To ensure you have the right cleaning company contact Clean-N-Bright Carpet and Tile Specialists to keep your carpets stain-free and get rid of any preconceptions there are.
Complete the compact form below, receive a direct reply, or check out our customer reviews on Yelp or Angie's List.

Fill in for a direct reply