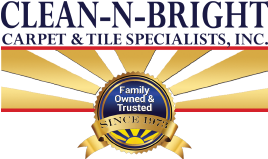 Cleaning houses is associated with the onset of spring for millions of people worldwide. You did some spring cleaning, both inside and outside your home, or perhaps at work.
There's nothing quite like arriving home in a freshly cleaned and organized home; if you failed to clean your carpets as part of your spring-cleaning plan, now is the time to do it.
You can hire professional carpet cleaners in Prescott Valley instead of doing it yourself. So, why should you have your carpets cleaned right now?
Clean Carpets Can Help Your Mental Health
Whether the problem is detected, carpet stains and odors can significantly add to stress and anxiety.
The most regrettable feature is that it may prevent you from unwinding in the privacy of your own home. As a result, arranging one's home and having the carpets professionally cleaned are two of the most crucial components of spring cleaning.
Prescott Valley Carpet Cleaning Professionals Reduce Allergens
Every spring, carpets should be professionally cleaned to lessen the severity of allergy problems, both severe and little. Throughout the year, allergens, dust, and waste build up in your house.
Then, because of the soles of your shoes and the fact that your windows and doors are always open, enabling outside air to enter, it spreads throughout your house.
When you breathe in allergen-containing airborne particles or sit on furniture that includes allergens and other dust particles, you may develop allergy symptoms because of these allergen particles.
Once these allergens particles have settled into your home, they can trigger allergy symptoms.
Winter Dirt is Removed from Prescott Valley Carpet Cleaning
More people come and leave the house during the winter holidays than at other times. Not to add that youngsters spend more time inside their home during the winter break doing activities.
As a result, we have a higher chance of tracking more dirt into our home throughout the Christmas season, causing increased wear and tear on our carpet, particularly in high-traffic areas.
Carpets can be professionally cleaned to remove the accumulation of dirt, and other debris tracked into your home over the winter.
Clean Carpets Now With Prescott Valley Carpet Cleaning Professionals
Clean N Bright is ready to help if you require professional carpet cleaning. Once you know the above, you can see why it makes sense to contact Clean-N-Bright Carpet and Tile Specialists to keep your carpets stain-free.
Complete the compact form below and receive a direct reply, or check out our customer reviews on Yelp or Angie's List.

Fill in for a fast response