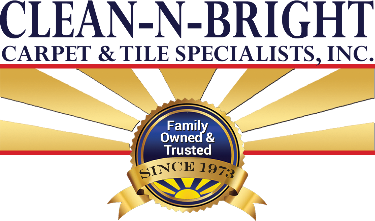 The people of Prescott, AZ, trust Clean N Bright Carpet & Tile Specialists to remove heavy stains from any flooring. We stay ahead of the curve with our advanced techniques and leading-edge equipment, ensuring a spotless finish every time.
Our professionals have worked hard to develop a proven system using state-of-the-art machinery and eco-friendly treatments designed to 'Say Goodbye to Stains' while protecting your family and pets against potential harm. Clean N Bright carries out carpet cleaning in Prescott and surrounding towns, so no matter where you live, you can benefit from our experienced services!
Please get Rid of Unwanted Stains with Our Proven Solutions
Clean N Bright has the experience to conquer tough stains like coffee, ketchup, wine, pet urine, and more. We've been helping customers clean carpet and tile floors for decades and are renowned as one of Arizona's leading companies for stain removal solutions.
When you look for 'carpet cleaning near me' online research or if you use one of the many local directories like Yelp or Angie's List.
Clean N Bright is sure to be among the top results because of our ever-growing list of satisfied customers who return repeat business whenever they need their carpets cleaned or need help removing stubborn stains from anywhere in Arizona.
Specialists in Innovative Stain Removal
We know how valuable your carpets are; we'll treat them like our own when it comes time for cleaning and stain removal services at Clean N Bright Carpet & Tile Specialists.
Our team is up-to-date on all industry standards while also providing innovative choices tailored to your lifestyle - no matter what condition your floors may be in now!
Our specialists bring years of experience in removing even the most persistent type of residue caused by spills or pet accidents with maximum efficiency and minimum hassle.
We use custom detergents based on natural ingredients that thoroughly remove dirt without damaging the fibers underneath, leaving no possibility for odor escape when done correctly!
Eco-Friendly Practices With Outstanding Results
At Clean N Bright Carpet & Tile Specialists, we care about both giving consistent results (which is why we guarantee 100% customer satisfaction every single time) AND minimizing our impact on nature (which means an increased responsibility towards selecting eco-friendly methods always!).
From the start until finish, everything works hand-in-hand to ensure that you will get rid of nasty stains and protect yourself from them entering again soon, thanks to high-quality products that won't fade away over short periods - all this while keeping environment-friendly practices always alive!
Say Goodbye To Old & Dirty Floors Today!
No one wants nasty old carpets taken away from their home décor–so ensure yours looks brand new with professional cleaning solutions offered here at Clean N Bright Carpet & Tile Specialists in Prescott, AZ.
Our certified professionals have earned themselves an excellent reputation among residential clients seeking reliable stain removal services throughout Arizona. –put us to work today and find out why so many homeowners trust us with their carpets' healthy year after year!
To ensure you have the best contact Clean-N-Bright Carpet and Tile Specialists to keep your tiles and grout stain free.
Complete the compact form below and receive a direct reply, or check out our customer reviews on Yelp or Angie's List.

Fill in for a Direct Response