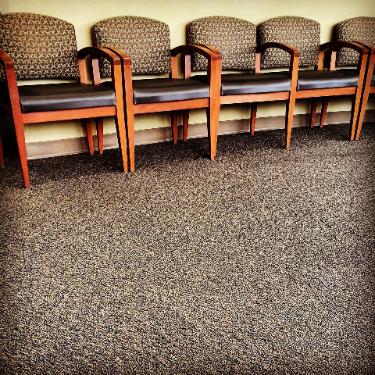 Commercial carpet cleaning can be daunting, but we make it easy with Clean-N-Bright Carpet & Tile Specialists. Our skilled professionals have provided top-quality carpet cleaning services to Prescott Valley, AZ businesses for years.
At Clean-N-Bright, we pride ourselves on our attention to detail and our commitment to customer satisfaction. Our process begins with thoroughly inspecting your carpets' condition and identifying any problem areas.
Whether you need regular maintenance or a onetime deep cleaning service, Clean-N-Bright has you covered. Our team are available at flexible hours to work around your schedule without disrupting your daily operations.
The Advantages of Prescott Valley, AZ Professional Carpet Cleaning for Your Business
Professional carpet cleaning is vital for businesses of all sizes. Not only does it keep your carpets looking clean, but also plays a crucial role in promoting your employees' and customers' health and safety.
Regular vacuuming can only remove dirt and dust from the surface of the carpet, leaving behind allergens, bacteria, and other harmful substances to cause respiratory problems. A professional carpet cleaner uses specialized equipment to remove these contaminants, ensuring a healthier indoor environment.
Besides promoting better air quality, professional carpet cleaning can also extend the life of your carpets. Dirt particles that accumulate deep within fibers over time can cause them to break down faster than they should, leading to unsightly wear patterns and premature replacement costs.
Overall, investing in professional carpet cleaning benefits business owners who want to maintain a clean and healthy workspace while minimizing maintenance expenses.
Clean-N-Bright's Prescott Valley, AZ Commercial Carpet Cleaning Solutions
Clean-N-Bright offers various commercial carpet cleaning solutions to help extend the life of your carpets while enhancing their appearance.
We also offer flexible scheduling options to minimize disruptions to your business operations.
Our team comprises experienced professionals thoroughly trained in all aspects of commercial carpet cleaning.
We take pride in providing exceptional service and delivering outstanding results every time. Contact Clean-N-Bright today to learn more about our commercial carpet cleaning solutions and how we can help improve the look and feel of your business space.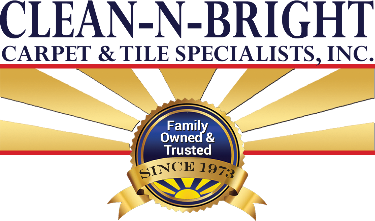 Book Your Commercial Carpet Cleaning Appointment Today
At Clean-N-Bright in Prescott Valley, AZ, we offer professional carpet cleaning services to ensure your carpets always look their best. Our experienced cleaners use state-of-the-art equipment and methods to deep-clean your carpets, removing dirt, dust, and stains.
If you need Prescott Valley, AZ, commercial carpet cleaning services, don't hesitate to book an appointment with us today.
So why wait? Book your commercial carpet cleaning appointment today and experience the Clean-N-Bright difference. With our professional expertise and commitment to excellence, you can trust us to keep your carpets looking clean all year round.
Complete the compact form below and receive a direct reply, or check out our customer reviews on Yelp or Angie's List.

Fill in for a Direct Response