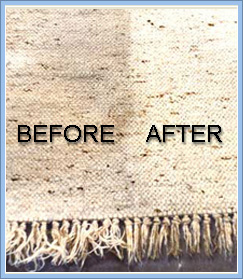 If you stare at your office carpet every day, it's extremely difficult to tell exactly how messy it gets. Whenever you scrub one mark, do you highlight the difference, and the rest of your carpet looks dirty.
Someone can pull their shoe off of something and grind it deep into the fibers of your carpet. When you do not clean the dirt, the carpet may settle into the fibers of your carpet.
The carpet absorbs far too many bits of food easily: dust, grime. This inevitably leads to smells and waste. In your office, the contaminants can also trigger diseases and germs to circulate.
The local commercial carpet cleaning services in Prescott Valley, AZ, will effectively remove other messes which can lead to an unsafe atmosphere and impact the health of your employees.
Here, you can easily discover why having commercial carpet cleaning services in Prescott Valley; AZ makes sense.
Carpet Cleaning Experts Make Your Office Air Cleaner
Dust and debris removal is an efficient way to remove harmful fumes and increase the consistency of the air.
When carpets are not cared for, indoor air quality can suffer. A professional carpet cleaning service makes not only the carpets as immaculate as they are likely to be.
They can eradicate all germs and make your carpet safe. The presence of a clean carpet will boost the overall look of any office as though it had been decorated.
Instead of merely hoping for the warmer months, you can rejuvenate your office at any time of the year. You can end up making it inviting and above all, safe for every person.
Protect Company Carpet Investment in Prescott Valley, AZ
Filthy conditions damage the fibers of the carpet and undermine the carpet's structure. The sole concern is not dirty carpets.
Grime and dirt will lead to premature degradation of your carpet. If your carpet is washed regularly by a professional, you will appreciate it for a lot longer.
If you have certain areas or heavy-use foot traffic that adds to the dirt, without cleaning, you can see your carpet parting ways as you stand by and watch.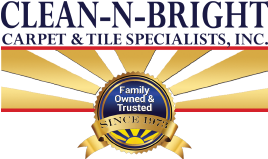 Find Commercial Carpet Cleaning Services in Prescott Valley, AZ
Wet office carpets will become moldy, and this can ruin your carpet more than any stain will.
Therefore, it is essential to have some people who understand how to access the fibers' bottom while avoiding damage.
To be sure you have the best commercial carpet cleaning company, you can contact Clean-N-Bright Carpet and Tile Specialists to keep your tiles and grout stain free.
Complete the compact form below and receive a direct reply, or check out our customer reviews on Yelp or Angie's List.

Fill in the form for a speedy response