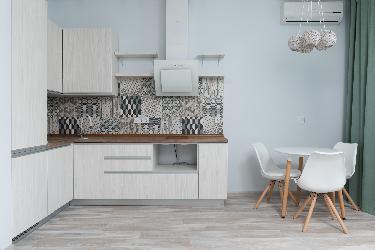 Are you tired of staring at the dull, dirty tiles in your Prescott Valley home? It's time to restore the beauty and freshness of your floors with professional tile and grout cleaning services. At Clean-N-Bright, we understand the importance of clean and well-maintained tiles and are here to help you achieve that.
Revive Your Tiles with Professional Cleaning
Over time, dirt, grime, and stains can accumulate on your tiles and grout lines, making them look old and worn out. Regular mopping and scrubbing may not be enough to remove stubborn stains and restore the original luster of your tiles.
That's where our tile and grout cleaning services come in. Our experienced professionals at Clean-N-Bright have state-of-the-art tools and techniques to deep clean your tiles, leaving them fresh and rejuvenated.
Prescott Valley's Trusted Tile and Grout Cleaning Experts
Regarding preserving the beauty and longevity of your tiles, it's crucial to rely on professionals with the expertise and knowledge to deliver exceptional results. At Clean-N-Bright, we are Prescott Valley, AZ's trusted tile and grout cleaning experts.
Our team has years of experience in the industry and understands the unique cleaning requirements of different tile types. Whether you have ceramic, porcelain, marble, or any other tile, we have the skills to clean them effectively and efficiently.
Hot Water Extraction for Deep Cleaning
We use a powerful cleaning method known as hot water extraction to achieve a truly deep and thorough clean. This method involves spraying hot water onto the tiles and grout lines with a specially formulated cleaning solution.
The solution helps to loosen dirt, stains, and bacteria while the high-pressure water flushes them away. Our hot water extraction process cleans the surface and reaches deep into the grout, eliminating embedded dirt and restoring its original color.
Experience the Benefits of Clean and Bright Tiles
Investing in professional tile and grout cleaning services offers many benefits for your home. Bright tiles enhance the overall appearance of your living spaces and create a healthier environment by eliminating allergens, bacteria, and mold. Regular cleaning and maintenance can prolong the lifespan of your tiles, saving you money in the long run. With our expertise and dedication to excellence, we guarantee results that will leave you impressed.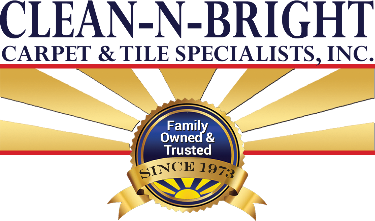 Contact Clean-N-Bright for a Free Consultation
Ready to transform your dull and dirty tiles into a sparkling clean masterpiece? Contact Clean-N-Bright today for a free consultation.
Our friendly team can answer questions and provide a detailed quote tailored to your needs. Please don't settle for less regarding the cleanliness of your tiles. Trust the experts at Clean-N-Bright to deliver exceptional results exceeding your expectations.
Get ready to love your tiles again with our professional tile and grout cleaning services in Prescott Valley, AZ. Contact us today and experience the Clean-N-Bright difference!
Complete the compact form below and receive a direct reply, or check out our customer reviews on Yelp or Angie's List.

Fill in for a Direct Response