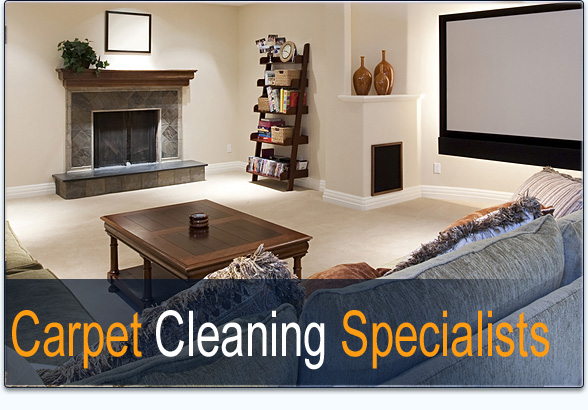 Everyone wants to live in a tidy home, but few people give their carpets the same meticulous cleaning as the rest of their home. Therefore, even though you might remember to vacuum your carpets once a week, you can overlook the need to hire a professional to clean them frequently.
When you don't take care of your carpets and don't have them cleaned, many risks develop in your home.
Unfortunately, until you felt the effects, you might not even be aware of it. Discover what happens if you don't care for your carpets and how Prescott Valley carpet cleaning specialists Clean N Bright Carpet Cleaning Services can assist.
Typical Results Of Carpet Cleaning Neglect
You'll soon require replacements
Carpets that are neglected deteriorate more quickly and fall apart. Also, contrary to widely held belief, leaving them unwashed won't protect them from coming into contact with things or tools that could weaken the glue.
Your carpets will be strong enough to withstand regular use for many years if you clean them frequently.
Clean Carpets Don't Carry Germs
Lack of regular cleaning leaves carpets susceptible to dust, dirt, and bacteria contamination. Your carpets may exacerbate someone's asthma or allergies, or they might still experience allergy reactions within your home.
There's a chance that the germs in your carpet will make you sick or cause skin problems.
Many preventable health issues, such as allergies, skin ailments, and respiratory disorders, can be brought on by dirty carpets. But you can eliminate these issues by simply cleaning your carpets once a year.
Your House Could Smell
No amount of grime or microorganisms can hide the odor. As it builds up over time and is buried in the carpet fibers, your home will smell.
If you have pets, they could leave waste behind in your home. For instance, your carpets could continue to smell even after wiping them.
Your house will smell awful until your carpets are professionally cleaned and sanitized. Air fresheners can mask odors for a while but lose their potency, causing expert carpet cleaning.
Spots Spread
Old, dirty carpets will accumulate stains and lose their original color. Even if you clean your carpets as soon as a stain appears, it won't help much because the color will soon look dull.
After a professional cleaning, your carpets will look as fresh as they did at the installation time.
However, until you got home and saw your freshly cleaned carpets, you might not have realized how unclean, lifeless, and old-looking they were.

Prescott Valley Carpet Cleaning Can Preserve Homes Appeal
The design of your space can be made or broken by your carpets. If your property has lovely furnishings but dingy flooring, guests will notice.
If you regularly clean your carpets, they will remain fresh, and any visitors will notice a clean home. To arrange a cleaning immediately before a family gathering could be too stressful, but if you do routine cleaning, you won't have to worry about this.
Many individuals think it is customary not to clean their carpets. It's essential to keep in mind, though, that leaving your carpets unclean has consequences.
For the best advice or if you need to arrange carpet cleaning, contact Clean-N-Bright Carpet and Tile Specialists to keep your carpets and your hard surfaces germ-free.
Complete the compact form below, receive a direct reply, or check out our customer reviews on Yelp or Angie's List.

Fill in for a fast response