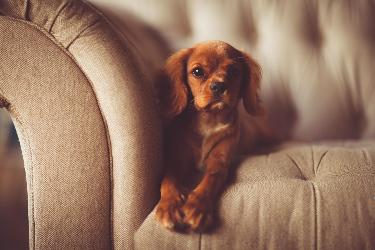 Don't wait! Schedule upholstery cleaning in Prescott, AZ this fall with Clean-N-Bright Carpet and Tile Specialists and give your furniture the care it deserves.
You'll be amazed at the difference our professional cleaning can make, removing dirt, allergens, and stains that have built up over time. With our reliable upholstery cleaning service, you can restore the beauty and freshness of your furniture, creating a clean and healthy environment for you and your family.
Don't delay; book your upholstery cleaning appointment now and enjoy a revitalized home this fall.
The Importance of Regular Upholstery Cleaning
If you want to maintain the cleanliness and longevity of your furniture, it's crucial that you regularly schedule upholstery cleaning.
Professional cleaning offers numerous benefits that DIY methods may not achieve. First, professionals have the expertise and specialized equipment to deep clean your upholstery, removing deep-seated dirt, allergens, and stains effectively. This helps to restore the original beauty of your furniture and improve indoor air quality.
Additionally, professional cleaners use safe and eco-friendly products that won't harm the fabric or your health. While DIY upholstery cleaning can be done, there are some important tips to remember. Use a gentle cleaning solution suitable for your fabric type, test it on a small, inconspicuous area first, and always follow the manufacturer's instructions.
Regularly vacuuming your furniture can also help remove surface dirt and prevent it from settling deep into the upholstery fibers.
Benefits of Scheduling Upholstery Cleaning This Fall
When you schedule upholstery cleaning this fall, you can enjoy the benefits of a refreshed and clean living space.
Professional cleaning not only removes dirt and stains from your upholstery but also helps preserve its lifespan. Regular cleaning prevents the buildup of allergens, dust mites, and bacteria, ensuring a healthier indoor environment for you and your family.
By hiring professionals, you can also take advantage of their expertise and specialized equipment, which can effectively remove deep-seated dirt and grime. Moreover, professional cleaning can help restore the original beauty and color of your upholstery, making it look and feel like new again.
Don't wait until your upholstery is visibly dirty; schedule a cleaning this fall to enjoy all these benefits and more.
How to Choose the Right Upholstery Cleaning Service in Prescott, AZ
Have you considered researching and comparing upholstery cleaning services in Prescott, AZ before deciding? Regarding choosing reliable cleaners, it's important to do your homework.
Take the time to compare prices and services offered by different companies in the area. This will ensure you get the best value for your money and that your upholstery is cleaned effectively.
Look for companies that have a good reputation and positive customer reviews. Ask for recommendations from friends and family who've used upholstery cleaning services in the past.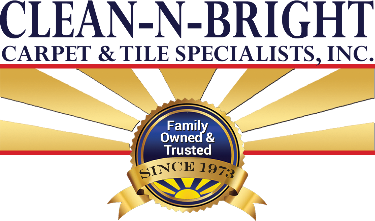 Conclusion
Don't miss out on the opportunity to schedule upholstery cleaning in Prescott, AZ this fall with Clean-N-Bright Carpet and Tile Specialists. Regular cleaning not only improves the appearance of your furniture but also prolongs its lifespan. With our professional upholstery cleaning service, you can enjoy the benefits of a clean home environment.
For the best advice or to arrange the best cleaning service, you can contact Clean-N-Bright Carpet and Tile Specialists to keep your home clean and stain-free. Complete the compact form below and receive a direct reply, or check out our customer reviews on Yelp or Angie's List.

Fill in for a Direct Response