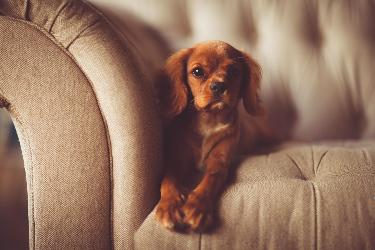 Clean-N-Bright is your one-stop shop for all your home cleaning needs. Our professional upholstery cleaning services are an excellent way to enhance the look and feel of your home. We have been serving Arizona for years, and our team has experience working with different fabrics.
Our experts use the most advanced tools and techniques to ensure your upholstered furniture looks as new as possible. We inspect the fabric's condition to decide which cleaning method will work best. Then, we use our specialized equipment designed specifically for upholstery cleaning.
The Importance of Upholstery Cleaning for Your Home
A clean home not only looks appealing but also keeps illnesses at bay. One of the essential aspects of keeping a home clean is ensuring that the upholstery is clean.
Upholstery cleaning removes dust, dirt, and allergens from furniture like sofas, chairs, and carpets. Regular cleaning helps to maintain the longevity of your furniture pieces.
If you have children or pets, keeping up with regular upholstery cleaning is essential. Children spill food and drinks on furniture while pets leave hair all over it.
These substances can quickly build up and cause unpleasant odors if left unattended for an extended period. A professional upholstery cleaner has the expertise and tools to remove stains or smells.
Clean-N-Bright's Safe and Effective Upholstery Cleaning Process
At Clean-N-Bright, we take pride in providing safe and effective upholstery cleaning services that leave your furniture looking new.
Our process begins with thoroughly inspecting the upholstery to determine the fabric type, any stains or damage, and the best cleaning method.

We then pre-treat any stains or spots on the upholstery with our eco-friendly stain remover.

After pre-treatment, we use a high-powered vacuum to remove loose dirt and debris from the surface of the upholstery.
Then we apply our specially formulated cleaning solution designed for each fabric type. This solution penetrates deep into the fibers of your furniture, breaking down dirt and grime while leaving behind no residue.
Finally, we extract all moisture from your furniture and any remaining dirt particles. Our process leaves your upholstery clean, fresh-smelling, and looking like new again!
At Clean-N-Bright, we take great care to ensure all products and methods used are safe for you, your family, and your pets and environmentally friendly.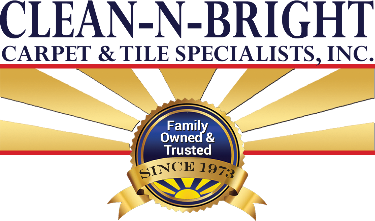 Contact Clean-N-Bright for Your Upholstery Cleaning Appointment
If you're seeking an upholstery cleaning appointment, look no further than Clean-N-Bright. We make it easy for you to contact us and schedule an appointment at your convenience.
Don't let dirty upholstery bring down the overall appearance and hygiene of your home or office space. Contact Clean-N-Bright today to schedule your next upholstery cleaning appointment and experience the difference our top-rated services can make!
Complete the compact form below and receive a direct reply, or check out our customer reviews on Yelp or Angie's List.

Fill in for a Direct Response