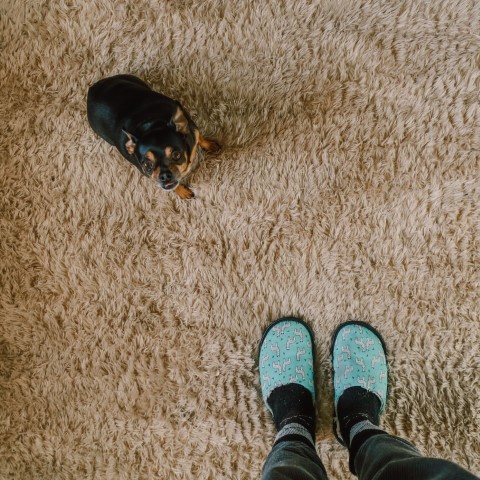 Gross carpets and rugs stained by dog urine, grease, and food are tough to clean with. But do not just toss them in the trash. First, consider trying to reverse the damage yourself.
With accidents, the most important thing is to respond as quickly as you can. Hoovering can be an excellent way to improve the quality of your carpets regularly, yet it cannot shift a stain.
You can do a few things, such as add baking soda and blot stains, yet these are not as effective as your Prescott Valley, AZ pro carpet cleaner. Here are a few things you can do to help between visits.
Remove Pet Urine Stains Quickly
Pet urine must be dealt with as soon as possible. Start by mixing fresh water and white vinegar. Then, quickly mist the area and wipe it with a clean cloth or a dry cotton cloth before the stain vanishes.
Sprinkle on the stain with baking soda, wait for an hour or until dry, and vacuum up with the powder.
Do not use ammonia to clean animal soils since ammonia can be found in animal urine. In addition, using ammonia will make your pets think it is acceptable to keep doing what they are doing and staining your carpet.
Remove Bad Odors with a Prescott Valley Carpet Cleaner
A home can smell no matter how well trained the pest are. To tackle these smells, you need enzyme-based cleaning treatments that manage the scent of animal urine may be required.
Often changing puppy pads and kitty litter can help, yet it does not resolve everything.
No matter how much you clean, nothing is as effective as the process of hot water extraction used by your Prescott Valley, AZ carpet cleaning practitioners, whichever chemical you use.

Where to Find Prescott Valley, AZ Carpet Cleaners
Pet hair that has been in your carpet for a long time will permeate the fibers deeply.
You can try vacuuming and sweeping with a rubber broom, but you will not get the dander deep into the fibers. However, if you took care of your carpet and have pets, you will provide a safer and healthier atmosphere for your family.
To ensure you have the best carpet cleaning services, you can contact Clean-N-Bright Carpet and Tile Specialists to keep your carpets free from pet stains and other marks.
Complete the compact form below, receive a direct reply, or check out our customer reviews on Yelp or Angie's List.

Fill in for a fast response