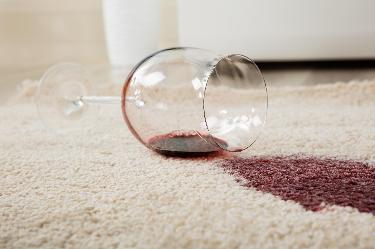 As the leaves change and the air turns crisp, Prescott, AZ, homeowners are presented with the perfect opportunity to refresh their living spaces. But did you know that fall isn't just about pumpkin spice and cozy sweaters? It's also the best time for Clean-N-Bright carpet cleaning, and here's why:
Did you know? According to a study by the American Lung Association, carpets can trap various indoor air pollutants, including allergens, dust, and pet dander. With fall being a season of increased indoor activities, ensuring your carpets are clean and allergen-free is essential for a healthier home environment.
Embrace the fall carpet cleaning advantage.
1. Less Humidity, Faster Drying: Fall's lower humidity levels mean faster drying times for freshly cleaned carpets. This is crucial to preventing mold and mildew growth when carpets remain damp for extended periods.
2. Prepare for Indoor Season: As the weather cools, you and your family will likely spend more time indoors. Clean carpets provide a welcoming and comfortable space for relaxation and gatherings.
3. Prevent Winter Wear and Tear: Fall cleaning helps remove dirt and debris accumulated during the summer, preventing these particles from grinding into the carpet fibers during winter.
4. Allergen Control: With fall allergies in the air, cleaning your carpets can reduce allergens and help your family breathe more easily.
5. Revive Carpet Colors: Professional cleaning can restore the vibrancy of your carpet's colors, enhancing the overall aesthetics of your home.
Why choose Clean-N-Bright for your fall carpet cleaning?
Clean-N-Bright understands the unique carpet cleaning needs of Prescott, AZ, homeowners. Our expert technicians have the right tools and knowledge to make your fall carpet cleaning experience seamless and practical.
Fall Carpet Care Tips from the Pros
Regular Vacuuming: Before the professionals arrive, maintain a clean carpet by vacuuming regularly. This helps remove loose dirt and debris, preparing your carpets for a thorough cleaning.
Tackle Stains Promptly: If you notice any stains, address them immediately. This can improve the success of the professional cleaning process.
Move Furniture: Clear the way for the cleaning crew by moving lightweight furniture off the carpeted areas. This ensures every inch of your carpet receives the attention it deserves.
Prepare your home for fall bliss.
Imagine welcoming fall with a home that's not only cozy but also incredibly clean and fresh. With Clean-N-Bright's fall carpet cleaning, this dream becomes your reality.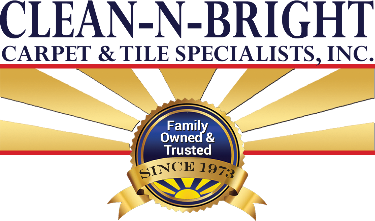 Ready to transform your space?
Don't miss the opportunity to make the most of this fall season. For the best advice or to arrange the best cleaning service, you can contact Clean-N-Bright Carpet and Tile Specialists to keep your home clean and stain-free. Complete the compact form below and receive a direct reply, or check out our customer reviews on Yelp or Angie's List. Embrace the benefits of fall carpet cleaning and set the stage for a season of comfort and well-being.
Don't let dirty carpets keep your home from its full fall potential. Act now to experience the magic of Clean-N-Bright's professional fall carpet cleaning. Your home will thank you, and you'll enjoy a fresher, cozier living space throughout the season!

Fill in for a fast response