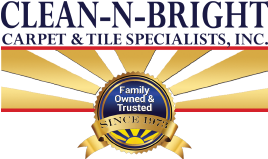 From the customer's standpoint, carpet cleaning is straightforward: You may contact a reputable carpet cleaning company like Clean-N-Bright or rent a carpet cleaning machine to handle the task.
By selecting the second alternative, the price is affordable, and the trained carpet cleaners of the company will handle all the jobs in a skilled manner.
Below are a few practical guidelines to help you get the best carpet cleaner in Prescott, AZ.
Homeowners Make the Rules for Prescott, AZ Carpet Cleaner
Defining the guidelines is crucial because this is your house and your carpets need to be cleaned. Clean-N-Bright will always train our carpet cleaners to comprehend the distinctions between a commercial project and a home that needs carpet cleaning.
Being scheduled is a gesture of trust because carpet cleaning in residences is no longer an assignment for us but a world unto itself.
The homeowners will always be informed of the status of their carpet cleaning and the expected completion date. We'll ensure you have the cleaners' full contact information before coming to your house.
Homeowners Dictate To Prescott Carpet Cleaners
Because we are so self-aware, hectic home life is an inevitable byproduct of our hectic schedules, and you should not concern yourself with our problems. Therefore, you may believe that our carpet cleaners will get the job done the way you want it done.
Our cleaning crew can steam clean your tiles and joints besides your carpets, upholstered furniture, and area rugs.
As the contract holder, you have the final say over the standards to which we are held and the carpet cleaning services we provide.
Clean-N-Bright has a low rate of customer complaints because of its dedication to going above and beyond for every one of its customers. However, it is expected of us to carry out our duties professionally.
Find a Perfect Prescott Carpet Cleaner
Since there are so many options, it's wise to consult an expert before committing to a cleaning service.
Get in touch with Clean-N-Bright carpet cleaning services for expert guidance on maintaining a clean home or commercial space or to schedule an appointment with us for our top-notch cleaning services.
To be sure you have the best carpet cleaning company, you can contact Clean-N-Bright Carpet and Tile Specialists to keep your tiles and grout stain free.
Complete the compact form below and receive a direct reply, or check out our customer reviews on Yelp or Angie's List.

Fill in for a fast response