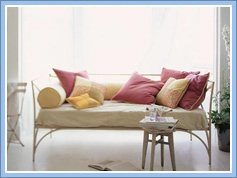 Cleaning a couch takes time and effort, but with the correct tools, you can restore its like-new appearance. To get the finest results, it's essential to plan of time before you clean. Prescott Valley residents seek help from businesses like Clean N Bright Carpet Cleaning Services for effective upholstery cleaning.
We have worked with many materials for a long time. We have an expert on staff who knows how to clean upholstery, causing no harm to the fabric or altering the color.
Viewing this will give you an idea of what goes into having Prescott Valley upholstery cleaning.
Preparing Couch For Cleaning
You can make your couch appear fresh with some work and the correct equipment. Preparing before cleaning is vital. Prescott Valley Upholstery Cleaning and Clean N Bright Carpet Cleaning are popular.
We've worked with silks and cottons for years. We can advise you on how to clean your couch without hurting fabric or fading its hues, so it's another reason to choose Prescott Valley upholstery cleaners.
Vacuuming the Fabric: Removing Debris
Vacuuming removes dirt and debris from couches and upholstered furniture. Clean N Bright Carpet Cleaning Services in Prescott Valley will make your fabric look fresh.
Vacuuming eliminates dust mites, pet hair, and other particles from upholstery fibers. Cleaning furniture prevents stains and extends its life.
Remove Unwanted Spots with Spot Treatment
Spot-treating stains on your couch can be a challenging job. For the best outcomes when dealing with unsightly stains, Clean N Bright Carpet Cleaning Services in Prescott Valley offers upholstery cleaning services.
Whether the stain is caused by food, alcohol, or dirt, our professionals have the skills and equipment to remove those unpleasant marks quickly and efficiently from your furniture.
Our staff uses innovative tools and treatments created especially for each type of fabric.
This guarantees that we can remove tough stains from your furniture without causing any harm to it while also preserving the quality of its color and texture. You can rely on us to consistently produce excellent outcomes because of the many couches we've worked with over the years.
Refresh and Sanitize with Prescott Valley Upholstery Cleaning
Couch spot treatment can be challenging. Prescott Valley's Clean N Bright Carpet Cleaning Services offers upholstery cleaning to remove stains. Our professionals can remove food, drink, and dirt stains from your furniture swiftly and effectively.
We can remove difficult stains without affecting your furniture's color or texture. We have years of couch-repair experience, so you can count on us.
Get Help from Prescott Valley Upholstery Cleaning to Maintain Clean Furniture
Cleaning your couch should be relatively simple when you apply the proper methods, products, and tools.
You can achieve remarkable results with little effort if you know exactly what to do. You may keep a clean and lovely couch for many years with the help of Clean N Bright Carpet Cleaning Services.
Enjoy how fantastic your couch looks once you've given it the attention it deserves!
Contact Clean-N-Bright Carpet and Tile Specialists to keep your tiles and grout stain free.
Complete the compact form below and receive a direct reply, or check out our customer reviews on Yelp or Angie's List.

Fill In For A Quick Response