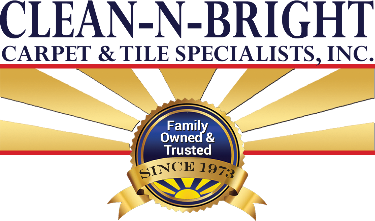 Are your carpets needing a deep and thorough cleaning? Say goodbye to stains, dirt, and odors with Prescott, AZ's best carpet cleaning services. At Clean-N-Bright, we commit to delivering exceptional results and ensuring your carpets look and feel fresh again.
Experience Professional Carpet Cleaning Services
Regarding carpet cleaning, it's crucial to rely on professionals with the expertise and knowledge to tackle even the toughest stains and dirt.
At Clean-N-Bright, we are the trusted experts in Prescott, AZ. Our experienced professionals understand the unique cleaning requirements of different carpet types and employ advanced techniques and state-of-the-art equipment to achieve outstanding results.
Restore the Beauty of Your Carpets
Over time, carpets can accumulate dirt, dust, allergens, and stains that not only make them look unappealing but also affect the indoor air quality of your home.
Our professional carpet cleaning services at Clean-N-Bright can help you restore the beauty and freshness of your carpets. We use a combination of hot water extraction and specialized cleaning solutions to deep clean your carpets, removing dirt, stains, and odors effectively.
Say Goodbye to Stubborn Stains and Odors
Spilled drinks, pet accidents, and everyday foot traffic can cause stubborn stains and unpleasant odors on your carpets.
Our skilled technicians at Clean-N-Bright have the expertise to tackle even the most stubborn stains and eliminate odors. We employ advanced stain removal techniques and eco-friendly cleaning solutions to ensure your carpets are clean and free from lingering smells.
A Healthier Home Environment
Regular professional carpet cleaning goes beyond just improving the appearance of your carpets. It also promotes a healthier indoor environment for you and your family.
Carpets can harbor allergens, bacteria, and dust mites, contributing to allergies and respiratory issues. Our thorough cleaning process at Clean-N-Bright eliminates these contaminants, reducing the risk of allergies and creating a healthier living space for you and your loved ones.
Contact Clean-N-Bright for Exceptional Carpet Cleaning Services
Ready to experience the freshness and beauty of clean carpets? Contact Clean-N-Bright today for the best carpet cleaning services in Prescott, AZ.
Our friendly and professional team is ready to assist you and provide a free consultation. We will assess your carpet cleaning needs and provide a customized cleaning plan tailored to your requirements.
Let Clean-N-Bright care for your carpets and enjoy the benefits of a clean home. Get ready to be amazed by the transformation of your carpets with our top-notch carpet cleaning services in Prescott, AZ. Contact us today!
Complete the compact form below and receive a direct reply, or check out our customer reviews on Yelp or Angie's List.

Fill in for a Direct Response