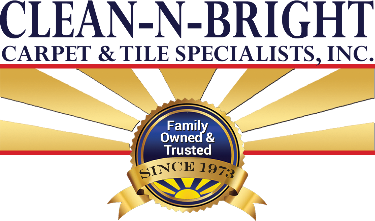 Tired of staring at your worn-out carpet in Prescott? Want to restore that fresh and vibrant look to your floors? Look no further than Clean-N-Bright Carpet and Tile Specialists, the trusted name in carpet cleaning since 1973.
We understand the importance of clean and inviting carpets in your home. Our professional steam extraction services remove tough stains and dirt, making your carpets look brand-new again.
With our state-of-the-art equipment and highly trained technicians, we guarantee the highest quality results and customer satisfaction.
Experience the difference between Clean-N-Bright Carpet and Tile Specialists and make your old carpet look new again in Prescott today.
"I couldn't believe how Clean-N-Bright transformed my carpets! They look and smell amazing. Highly recommended!"
Professional Carpet Cleaning Services
You should hire professional carpet cleaning services to restore the look of your old carpet. Regarding expert carpet cleaning, there's no substitute for the skills and knowledge of a professional carpet cleaner.
Professional carpet cleaning services use advanced techniques and equipment to deep clean your carpet and remove embedded dirt and stains.
They have the expertise to identify the best cleaning method for your specific carpet type, whether steam cleaning or another way.
Their professional carpet cleaning services can effectively rejuvenate your old carpet, leaving it looking fresh and vibrant once again.
Specialized Techniques for Restoring Old Carpets
If you want to make your old carpet look new again, there are specialized techniques to be used to restore its appearance.
One option is to hire a professional carpet cleaning expert, like Clean-N-Bright Carpet and Tile Specialists Carpet and Tile Specialists, with the knowledge and experience to handle even the most challenging carpet cleaning solutions.
They use hot water extraction, which involves injecting hot water and cleaning solution into the carpet fibers and then extracting the dirt and debris.
This deep cleaning process can remove stains and odors and restore the carpet's original color and texture.
Clean-N-Bright Professional Carpet Cleaning
Transform your old carpet into a vibrant masterpiece with Clean-N-Bright Carpet and Tile Specialists's professional carpet cleaning services in Prescott.
Our specialized techniques will breathe new life into your carpets, removing tough stains and dirt and leaving them looking brand-new again. With our licensed, bonded, and insured technicians, you can trust us to deliver exceptional results consistently.
Don't wait any longer to experience the difference of Clean-N-Bright Carpet and Tile Specialists and make your old carpet shine like never before. For the best advice or to arrange the best cleaning service, you can contact Clean-N-Bright Carpet and Tile Specialists to keep your home clean and stain-free. Complete the compact form below and receive a direct reply, or check out our customer reviews on Yelp or Angie's List.

Fill in for a fast response