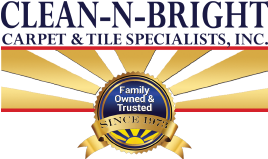 Introduction to Allergies and Carpet Cleaning Carpet cleaning is an essential part of maintaining a clean and healthy home. However, for people with allergies, the cleaning process can sometimes cause unwanted symptoms.
Dust mites, pet dander, and mold spores can become trapped in the fibers of a carpet and cause allergic reactions. That's why it's crucial to choose the right carpet cleaning company to ensure a safe and allergy-free cleaning experience.
Here you can find why using experts like Clean-N-Bright in Prescott, AZ can help keep your home allergy free.
The Importance of Choosing the Right Carpet Cleaning Company
When it comes to carpet cleaning, not all companies are created equal. Some companies use harsh chemicals that can exacerbate allergy symptoms, while others use outdated equipment that doesn't effectively remove allergens.
That's why it's essential to choose a carpet cleaning company that understands the importance of hypoallergenic cleaning. For further clarification, experts at Clean-N-Bright can advise what is used to clean carpets and why. Steam extraction cleaning killing all germs without harmful chemicals.
How Clean N Bright Prevents Allergy Symptoms - Step by Step Guide to a Hypoallergenic Cleaning
Experience At Clean N Bright, we prioritize the health and comfort of our clients. That's why we use only the most advanced and safe cleaning methods to remove allergens from your carpets. Here's a step by step guide to our hypoallergenic cleaning process:
Inspection - We start by thoroughly inspecting your carpets to identify any problem areas and determine the best cleaning method.

Vacuuming - We use a high-powered vacuum to remove surface dirt, dust, and allergens.

Pre-treatment - We apply a specialized pre-treatment solution to break down tough dirt and allergens.

Steam Cleaning - We use hot water extraction to remove dirt, allergens, and bacteria from the carpet fibers.

Post-treatment - We apply a specialized post-treatment solution to neutralize any residual allergens and bacteria.

Drying - We use high-powered fans to speed up the drying process and prevent mold growth.
The Benefits of Working with Clean N Bright
At Clean N Bright, we are dedicated to providing the best possible cleaning experience for our clients. Our advanced cleaning methods, combined with our commitment to customer service, make us the clear choice for anyone looking for a hypoallergenic carpet cleaning experience.
Our advanced cleaning methods and commitment to customer service ensure that you'll have a safe and allergy-free cleaning experience.
Contact Clean N Bright today to schedule your hypoallergenic carpet cleaning appointment using the power of steam.
You can reach us by phone or email, or you can fill out the contact form on our website, and we'll get back to you shortly. Trust us; your carpets will look and feel like new again!
Complete the compact form below, or check out our customer reviews on Yelp or Angie's List.

Fill In For A Quick Response