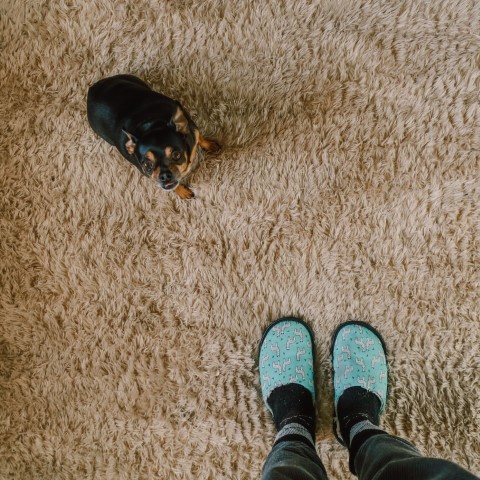 How do I clean my carpet myself? For cleaning carpets in your home, using homemade products is not recommended if you want a thorough carpet cleaning. This is because of several reasons.
For one, visible stains signal the need for professional carpet cleaners familiar with the appropriate cleaning products and techniques. Simply put, not all carpet stains are equal. Here are a few reasons why choose a professional Prescott carpet cleaning company.
Prescott Carpet Cleaners Extend the Life of Your Carpet
Professional carpet cleaners use the correct solutions and techniques to remove all dirt from your carpets. This means you can rest easy knowing your carpets will be cared for correctly.
With this comes a longer life and protection of your investment. Any homemade carpet cleaning products you may think of using aren't meant for carpets. Since professional carpet cleaning manufacturers do not design homemade products, they can cause more harm than good.
You can find unpleasant odors, carpet fibers separating, and carpet degeneration. If you use a professional carpet cleaning firm, you'll find this won't happen, and besides, they come with full insurance if something goes wrong. Hiring a professional ensures your carpets look fantastic and are stain-free, as well as extend their life.
Prescott Carpet Cleaners Leave a Healthier Environment
Homemade carpet cleaners can leave residue and become sticky. It is these that attract dirt to your carpet's fibers.
Because of the buildup in your carpet, dust and allergens get trapped, make the carpet dirty, and spread allergens around your house.
You may think you are effective with your cleaning, yet when you vacuum, dust, and allergens, which have bonded to the residue of your homemade solution, bury deep into the carpet fibers and can't be removed. There will be no sticky goo left on your carpets if you contact professional carpet cleaners. As an environment, you'll have a cleaner and healthier living space.

Finding Professional Carpet Cleaning in Prescott
No one wants their carpets to have unsightly stains or odors. That's why, if your carpets start to look dingy, you should get them cleaned by a professional.
Clean N Bright has the knowledge, products, and techniques to revitalize your carpets. For the best advice or if you need to arrange carpet cleaning, contact Clean-N-Bright Carpet and Tile Specialists to keep your carpets and your hard surfaces germ-free.
Complete the compact form below, receive a direct reply, or check out our customer reviews on Yelp or Angie's List.
Photo by rocantando on Pexels

Complete me for a direct response