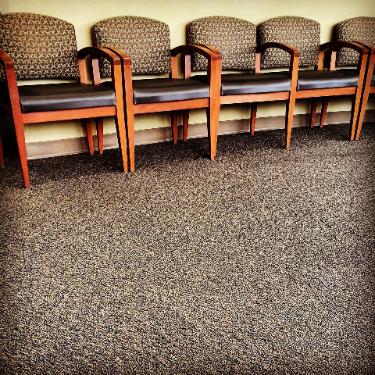 Clean N Bright is the best option for professional carpet cleaning in the Prescott area. If you want your carpets to appear beautiful all year round, hire us, one of the best carpet cleaning businesses in the area.
How often should businesses have their carpets cleaned by a company like Prescott Carpet Cleaning?
Prescott Carpet Cleaning For Business
Carpet cleaning in Prescott by Clean N Bright is the industry standard for commercial carpet cleaning.
Clean N Bright was founded many years ago, and since then, they have supplied first-rate carpet cleaning services to a wide variety of large and small establishments. Carpets in commercial buildings can be completely free of dirt, grime, and odors thanks to modern cleaning methods and equipment.
The company suggests scheduling expert cleaning services at least twice a year. Carpets in commercial buildings with extensive foot traffic should be cleaned regularly to extend their life and appearance.
Professional Carpet Cleaning Service For Your Office Is A Good Investment
Businesses can reap many benefits from investing in professional carpet cleaning services for their offices. Clean N Bright is a business carpet cleaning and maintenance company based in the Prescott region.
Any company can benefit from having their carpets cleaned professionally because it improves the appearance of the workplace, reduces cleaning costs, and ensures the health and safety of personnel.
A clean workplace is safer because allergens and dust mites are less likely to be present.
Carpets in the workplace can last longer when cleaned by professionals who have access to advanced equipment and cleaning methods that essential vacuuming cannot provide. Businesses can save money by investing in professional carpet cleaners for the office rather than trying to clean the carpets themselves.
Frequency Of Office Carpet Cleaning Services
The experts at Clean N Bright in Prescott know how to clean carpets, so they look and feel like new, and they can help you maintain the appearance of your business's carpets year-round.
Clean N Bright's seasoned cleaning staff ensures every customer receives consistent, high-quality service.
Our commercial carpet cleaning services should be used regularly, but this is contingent upon several elements like the carpet's material, its usage pattern, and the amount of foot traffic it experiences.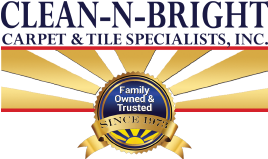 Where To Find Reliable Office Carpet Cleaning In Prescott
Carpets at the workplace must be kept clean for the sake of everyone's well-being. This can be accomplished through maintaining a regular cleaning schedule with Clean N Bright in Prescott.
Using their services every other month or once a month, you can keep your office looking good and your carpets lasting longer. It's time to hire a professional carpet cleaning service and take charge of the health and cleanliness of your workplace.
To get rid of stains from your business carpets, contact Clean N Bright Carpet Cleaning Services, and they can help maintain cleanliness in your home or your business.
You can also check out our customer reviews from the surrounding areas.

Fill In For A Quick Response