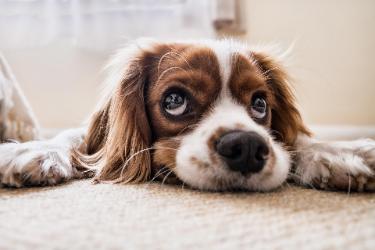 If you have pets, you know they can leave behind a lot of messes. From dirt and mud to pet hair and stains, carpets can quickly become dirty.
Fortunately, Clean N Bright in Prescott offers carpet cleaning services that help protect your carpets from pet messes. Clean N Bright has years of experience in the carpet cleaning business, so you can trust them to do the job right.
Carpet Protection with Prescott Carpet Cleaners
Clean N Bright is a leading carpet cleaning company that offers high-quality clean n bright carpet cleaning services to Prescott area residents.
Their professional technicians are experts in protecting carpets from pet hair, dander, and odors, so you can keep your carpets looking and smelling fresh. They use advanced equipment and eco-friendly solutions to help remove dirt, allergens, bacteria, and other pollutants from your carpets.
Our Prescott Carpet Cleaners will inspect your carpets for signs of wear or damage before they begin work. They also provide professional pet odor removal treatments using enzyme-based products that break down the molecular structure of the odor molecules, eliminating them instead of just masking them with fragrances.
Causes of Pet Damage to Carpets
Clean N Bright Carpet Cleaning Services in Prescott is here to help protect your carpet from pets with expert carpet cleaning services.
The most common cause of pet damage to carpets is regular wear and tear. Pets naturally bring dirt and debris into the home, which inevitably makes its way onto the carpets.
This can leave the fibers of your carpet matted, creating an unattractive look or even an unpleasant smell that cannot be removed without professional help.
Carpet Cleaner Options
Carpet cleaning can be a daunting task in dealing with pet stains and odors. Fortunately, Prescott carpet cleaner options make it easier than ever to keep carpets looking great while also protecting them from pets.
For pet owners, this means their carpets will remain clean and odor-free for extended periods, thanks to the expertise of Clean N Bright's trained staff members. The company offers numerous services, including steam extraction, spot treatment, pet odor removal, deep cleaning, and more, so pet owners can know their carpets are protected from any damage caused by their furry friends.
We use industrial-powered carpet cleaners from deep within the fibers of the carpet. Our advanced steam extraction technology breaks down tough stains without harsh chemicals or leaving a residue behind on your carpets or floors.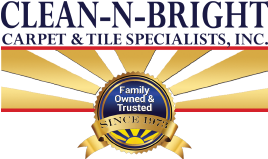 Where To Find the Best Prescott Carpet Cleaners
Clean N Bright Carpet Cleaning Services is a professional carpet cleaning company in Prescott that protects carpets from pets and other dirt and grime.
Clean N Bright Carpet Cleaning Services provides assorted services to meet any budget, including pet stain removal, upholstery cleaning, deep carpet cleaning, tile grout restoration, and more.
To ensure you have the finest regional carpet cleaning company, you can contact Clean-N-Bright Carpet and Tile Specialists to keep your carpets as clean as possible.
Complete the compact form below, receive a direct reply, or check out our customer reviews on Yelp or Angie's List.

Fill In For A Quick Response