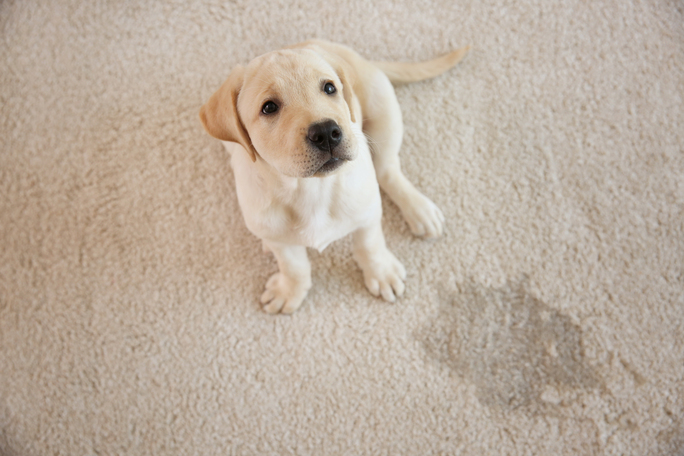 Having to deal with fleas in your home is a significant pain. There is, however, little cause for alarm if you discover them on your carpet. To help you get rid of fleas, Clean N Bright offers the finest professional carpet cleaning services in Prescott.
Help prevent the further spread of disease in your home by having it professionally cleaned by our carpet cleaning experts.
Many people have doubts about whether or not professional carpet cleaning aids in the elimination of such infestations in carpeting and upholstery.
Our primer will teach you everything you need to know about how Prescott's carpet cleaning pros can rid your home of fleas, germs, and bacteria in the carpets, upholstery, and tiled areas of your home.
How Did Fleas Get Into My Carpet?
Insects like fleas and cockroaches can easily find their way into houses and multiply there. However, fleas are primarily attracted to pets, discarded clothing or furniture, and perhaps food products.
This isn't the only way these pests can enter your home; they can also enter by walking in or flying in.
Carpets provide the ideal environment for fleas and rodents to multiply because they can hide from predators in the thick fabric and wait for an unsuspecting victim to walk or crawl by.
Our specialists provide the most efficient and effective method for eliminating fleas and flea droppings. Steam cleaning is the most effective method for cleaning carpets, and we also offer other herbal treatments that are less harmful than conventional pesticides and can be used to get rid of rodents and fleas.

Can I Trust Prescott Carpet Cleaning to Get Rid of Fleas?
The fleas and other small insects, as well as their feces and shed shells, can be removed from the carpet and upholstery with the help of special techniques and cleaning products that our experts employ.
Instead of using the potentially dangerous chemicals that might be required to treat the pests and fleas and prevent them from repopulating the carpets, we recommend using mild chemicals and steam cleaning to get rid of fleas for good.
However, after an insecticide has been applied to the carpets, they must be vacuumed frequently.
To ensure you have the right cleaning company for getting rid of bugs and insects, you can contact Clean-N-Bright Carpet and Tile Specialists to keep your learning center or school carpets stain-free.
Complete the compact form below and receive a direct reply, or check out our customer reviews on Yelp or Angie's List.

Fill In For A Quick Response