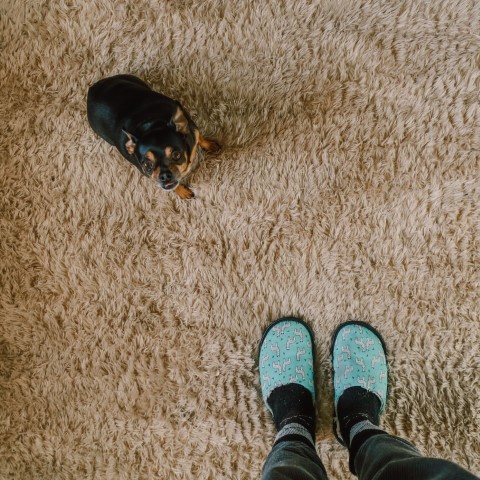 It's natural to want to keep your clean carpets for as long as possible after hiring carpet cleaning services. While you can't expect them to stay spotless for the rest of your life, there are a few things you can do to keep them looking and smelling good for a long time.
The time your carpets stay fresh varies depending on how much foot traffic they receive each day.
Still, keeping carpets clean will pay off, and you'll be able to enjoy your carpets for longer. Here's how to keep carpets clean between Prescott Valley carpet cleaning visits.
Let Carpets Dry Without People Around
It's critical to allow your carpets to thoroughly dry after being cleaned before you allow humans or pets back into the room. Walking on a freshly cleaned carpet while still drying might damage the fibers and lengthen the drying period, so it's best to keep the area closed until the carpet is completely dry.
Warm air dries carpets faster, so try to allow this. If it's hot outside, switch off the air conditioner and open the window to let the warm air in. Clean N Bright Prescott Valley carpet cleaners leave carpets in near dry conditions after cleaning.
Vacuum Regularly
Vacuuming your carpets regularly will help them last longer. Of course, vacuuming won't eliminate all the dirt and debris, but it's the best way to keep it from accumulating too quickly and keep your carpets looking new for longer.
Vacuuming your carpet once or twice a week will prevent dust, debris, and allergens from accumulating, extending the life of your carpet, and improving the air quality in the area.
Don't Wear Shoes On Carpets
If possible, avoid stepping on the carpet with your shoes on. Shoes track a lot of dirt into the house, which can quickly accumulate in your carpet fibers.
You can extend the life of your carpet and keep it fresh by simply requiring guests, children, and all family members to remove their shoes before stepping onto it.
Don't Rub And Scrub Stains
When something spills on your carpet, your initial reaction is to clean as much as possible out of it. While it is critical to wipe up stains and spills as soon as possible, you should never rub or scrape your carpet forcefully. Rubbing the stain might set it in and damage your carpet fibers.
Blotting stains is the best way to get rid of them. First, soak up as much residual liquid as possible with a dry rag, then blot your favorite cleaning solution with another rag. Blotting will remove the stain from your carpet much more effectively, and it will not harm the fibers.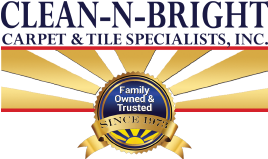 Get Help From Prescott Valley Carpet Cleaning Professionals
To keep your carpets fresh, hire our skilled carpet cleaners at least twice a year. A professional cleaning may appear to be a one-time service, but it's essential to consider it as continuing upkeep.
Deep cleaning your carpet can remove dirt, dust, and filth from between the strands. Allow Clean N Bright to freshen your carpet with industrial strength equipment and green cleaning solutions.
To ensure you have the best carpet cleaning company, you can contact Clean-N-Bright Carpet and Tile Specialists to keep your carpets stain and mold-free.
Complete the compact form below and receive a direct reply, or check out our customer reviews on Yelp or Angie's List.

Fill in for a fast response