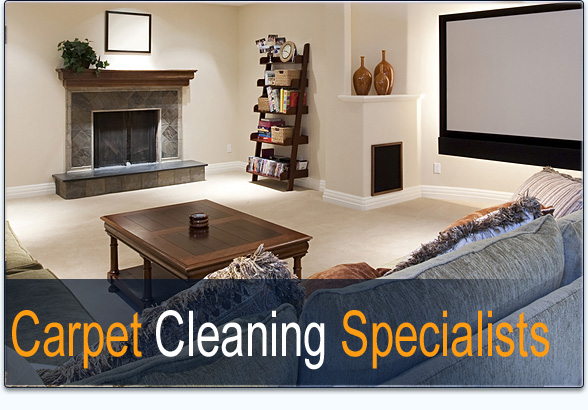 Following a professional carpet cleaning, it's critical to keep your carpets clean until your next scheduled cleaning.
Cleaning your carpets can not only improve your health and the quality of your indoor air, but it will also extend the life of your carpet.
After your carpet has been professionally cleaned by your Prescott Valley carpet cleaning specialists, follow these tips to keep it clean.
After Prescott Valley Carpet Cleaning. Stay Off Carpet Until Dry
Before walking on your carpet, we recommend you wait until it has completely dried. Turning on ceiling fans can help speed up the drying process.
Furniture should not be moved back until the carpet has completely dried. Moving furniture onto a wet carpet can cause the carpet under the furniture to take longer to dry and color transfer and re-soiling.
Clean Stains And Spills Immediately
There's a chance you'll have stains after your carpet cleaning professional leaves. Spills and spots should be cleaned up as soon as possible. The longer a spill sits on the carpet, the more difficult it is to clean.
It's also crucial to use a natural cleanser instead of harsh chemicals. Another tip is to blot spills rather than touching them because rubbing spreads the spill and causes it to sink into the carpet fibers.
Vacuum Regularly After Professional Carpet Cleaning
Do you vacuum only when your carpet requires it? Whether or not you think the carpet needs it, vacuuming regularly will keep it looking clean for longer after a professional carpet cleaning.
Vacuuming removes dirt and particles that aren't visible to the naked eye. Vacuuming regularly also aids in the removal of allergens and other pollutants that are transported within.
Remove Your Shoes in Between Prescott Valley Carpet Cleaning
Shoes bring bacteria into the house with them. You can prevent the spread of bacteria, allergies, and other impurities on your carpet by removing your shoes as soon as you enter your home. By using indoor and outdoor mats, you can limit the quantity of dirt and bacteria that your guests carry onto your carpet.
Rotate the furniture every few months to make room for new traffic zones. When you keep your furniture in the same spot for years, you'll walk on the same traffic areas, causing them to grow dingy and the fibers to wear down faster than the rest of your carpet.
Prescott Valley Carpet Cleaning Pro Apply Carpet Protectant
Having a carpet protectant applied after it has been freshly cleaned is one of the greatest ways to avoid soiling and extend the life of your carpet.
Spills and dirt are deterred from permeating the carpet fibers with a carpet protectant. Because carpet protectant wears down with time, it's necessary to have it applied once a year, especially in high-traffic areas of your home.
We will be delighted to assist you with professional carpet cleaning. To ensure you have the best carpet cleaning professional company, you can contact Clean-N-Bright Carpet and Tile Specialists to keep your carpets and hard surfaces stain-free.
Complete the compact form below and receive a direct reply, or check out our customer reviews on Yelp or Angie's List.

Fill in for a fast response