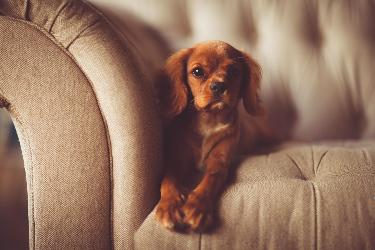 At Clean N Bright Carpet and Tile Specialists in Prescott, AZ, we understand how important it is to keep your furniture looking its best. With professional upholstery cleaning services, you can restore your furniture to a like-new condition and make it shine again.
Our experienced team of experts will ensure that each piece of furniture looks as good as new after our deep cleaning process.
Whether you have an armchair or sofa set that needs some TLC or a couch that has lost its luster over time, we are here to help. We use only the highest quality products and techniques when providing upholstery cleaning services, so you can be sure your furniture will look clean and refreshed for years.
What Does Upholstery Cleaning Involve?
Upholstery cleaning involves using specialized equipment and methods to thoroughly clean fabrics like fabric sofas, chairs, recliners, ottomans, etc. It also includes leather pieces like couches and sectionals that require special attention during cleaning.
The goal is not only to remove dirt but also any bacteria or mold spores may be present on the surface of the upholstered items. This helps create a healthier indoor environment while preserving the life of your favorite pieces of furniture for years to come!
How Do We Achieve Perfect Results?
Our Clean N Bright Carpet & Tile Specialists team always works hard to deliver perfect results with our professional upholstery cleaning services in Prescott, AZ. First, we carefully inspect each item before beginning work on it - this allows us to identify spots that need extra attention during the process or areas where repairs might be required afterward because of wear & tear from everyday use.
Once the inspection is complete, we pre-treat any stains or marks before finally using the hot water extraction method (steam cleaning).
This penetrates deep into fibers ensuring all dirt is removed from within without damaging delicate fabrics or materials used in making these furnishings beautiful!
Last, once everything is dry -we apply protective treatments, if necessary, along with deodorizing agents leaving behind a pleasant scent throughout the house/room where cleaned items were placed!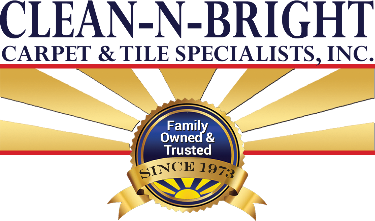 Get The Most Out Of Furniture With Pro Upholstery Cleaning Services In Prescott AZ
If you want your furniture to look great for many years, taking advantage of professional upholstery cleaners like us at Clean N Bright Carpet & Tile Specialists should be considered!
Our high-end service provides unbeatable results while helping extend life span significantly, thus saving money long run.
Money-wise and for the environment, disposing of items before their time because of a lack of maintenance care is not a wise choice.
So don't wait until it's too late–contact Clean-N-Bright today to make your home look amazing again, just as was meant to always do!
Complete the compact form below and receive a direct reply, or check out our customer reviews on Yelp or Angie's List.

Fill in for a Direct Response