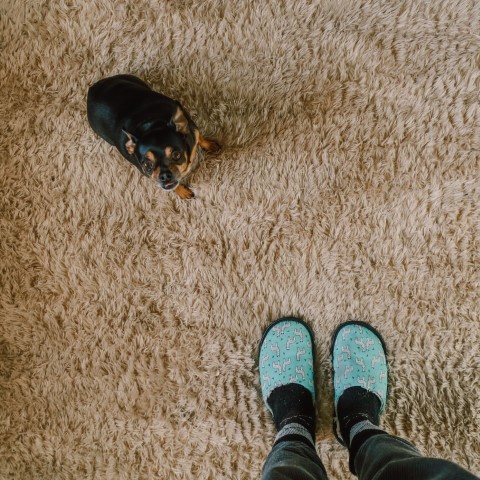 There are a surprising number of myths surrounding carpet cleaning. What is the best cleaning procedure, for example, or how do you keep your carpet looking great?
You don't want to waste time on things that aren't required, and you certainly don't want to waste money on useless cleaning procedures. Allow Clean N Bright's skilled carpet cleaners to dispel your carpet cleaning misconceptions so you can successfully clean your carpets while avoiding long-term damage.
Carpet Cleaning Methods Don't Matter
It doesn't matter how you clean your carpet as long as it's clean. While this may be true in some situations, it is not the case with carpeting.
You can vacuum and clean your carpet every day and not notice any wear and tear, but your carpet may suffer if you use the wrong techniques or machinery that isn't well maintained.
For example, the Bonnet Cleaning strategy is familiar. This method was designed for hard flooring and involve cleaning it with a high-speed pad soaked in the carpet cleaning solution. This does nothing for carpeting except smash the fibers and scatter dust and grime instead of truly cleaning it.
Steam or water extraction with powerful suction is required to clean your carpeting thoroughly.
You can Ruin Carpets with Steam Cleaning
You don't have to worry about mildew growing in your carpet when you clean it with water or steam. This is because steam cleaning is done by a professional and uses hot steam instead of water.
You can still do steam cleaning on your own if you hire a cleaner. If you do this, you must be aware of all the risks, including staying in one spot for too long and over-saturating the carpeting.
It's generally best to contact Haddonfield carpet cleaning professionals that know how to use the equipment to keep your carpet looking great.
To avoid mildew or other problems, it's essential to let your carpet dry thoroughly after steam cleaning.
Carpet Deodorant or Baking Soda Stops Odors
You might believe that by applying a carpet deodorant or baking soda, you can eliminate odors and keep your carpet clean without vacuuming. Keep in mind, however, that this is only a temporary remedy. If you use these too frequently, they can become caught in the carpet fibers and become difficult to remove.
Furthermore, these aren't going to last forever. They may mask odors, but if your carpet stinks, you'll have to remove the source of the stench to notice a change.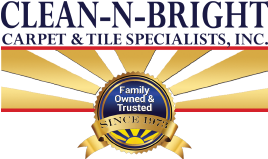 When It's Dirty, Call Carpet Cleaning Pros
You might wait off cleaning your carpeting until it becomes visibly dirty. Unfortunately, by this time, it will be too late. Waiting until your carpet seems messy and disregarding regular vacuuming will only shorten its lifespan due to how much dirt gets caught in the fibers.
Protect your carpeting to help it last longer, and keep in mind that just because it doesn't look dirty doesn't imply it is. Vacuum regularly to remove dirt and pollen particles and clean the quality of your indoor air.
To ensure you have the right cleaning company contact Clean-N-Bright Carpet and Tile Specialists to keep your carpets stain-free and get rid of any preconceptions there are.
Complete the compact form below, receive a direct reply, or check out our customer reviews on Yelp or Angie's List.

Fill in for a fast response