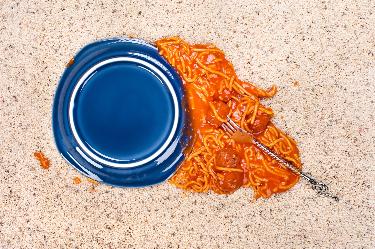 Have you ever looked at your carpets and wondered if they could ever regain their original freshness? Well, wonder no more! Get ready to be blown away by the incredible transformation that Clean-N-Bright can bring to your carpets in Prescott, AZ.
Did you know? Carpets can harbor up to 200,000 bacteria per square inch, according to a Carpet and Rug Institute study. Even if your carpets seem clean on the surface, there's a hidden world of dust, allergens, and dirt beneath. Our professional carpet cleaning can help you achieve cleanliness you never thought possible.
Why Choose Clean-N-Bright for Your Carpet Cleaning Needs?
We're not just carpet cleaners; we're carpet enthusiasts. At Clean-N-Bright, we're passionate about giving your carpets the royal treatment they deserve. With our cutting-edge techniques and years of experience, we're committed to making your carpets look and feel as good as new.
Unveiling the Magic: How We Transform Your Carpets
Step 1: In-Depth Assessment
Every carpet has its story: spills, foot traffic, and life's little messes. Our experts begin by thoroughly assessing your carpets to understand their unique needs. This allows us to tailor our approach for maximum effectiveness.
Step 2: Powerful Extraction
Our state-of-the-art equipment employs powerful extraction methods that delve deep into the fibers of your carpets. We suck out even the most stubborn dirt and allergens, leaving your carpets refreshed and revitalized.
Step 3: Stain Vanishing Act
Spots and stains don't stand a chance against our stain-busting prowess. Whether it's that red wine mishap or the aftermath of a playful pet, we're here to restore your carpets to their former glory.
Step 4: Renewed Softness and Comfort
After our thorough cleaning process, your carpets will look clean and feel incredibly soft underfoot. Say goodbye to that crunchy feeling and hello to the plush comfort you've been missing.
Prescott's Most Trusted Carpet Cleaning Partner
Clean-N-Bright is more than a cleaning service; we're a name you can trust. We understand that inviting professionals into your home is a big step, and we're committed to treating your space with the utmost respect and care.
Experience the Clean-N-Bright Difference
Imagine walking barefoot on carpets that are cleaner than you ever thought possible. With Clean-N-Bright, this dream can become your reality. We're not just cleaning carpets; we're giving you a renewed sense of comfort and cleanliness.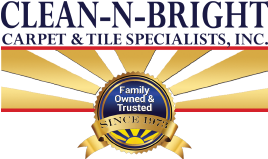 Ready to Experience the Cleanest Carpets Ever?
Don't settle for carpets that are past their prime. For the best advice or to arrange the best cleaning service, you can contact Clean-N-Bright Carpet and Tile Specialists to keep your home clean and stain-free. Complete the compact form below and receive a direct reply, or check out our customer reviews on Yelp or Angie's List. Your home deserves the best, and we're here to deliver results that will leave you speechless.
Why wait for your carpets to become breeding grounds for bacteria and allergens? Act now and experience the transformation that Clean-N-Bright can bring to your home. Your carpets will thank you, and you'll be amazed at the difference it makes in your living space!

Fill in for a fast response