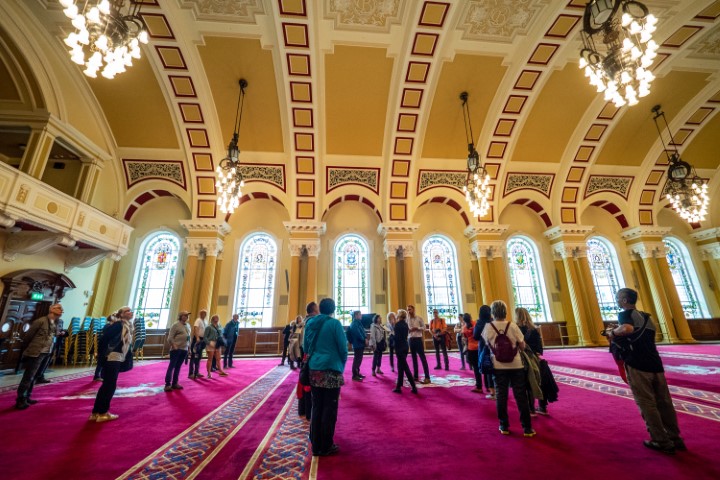 Carpets can be found in almost every workplace. They not only keep the floors clean, but they also give the impression of a carpeted area. This is because carpets are performing the task at hand, but they appear nasty and filthy in the process.
Pedestrian traffic is heavy on carpets, and people always walk on them with their shoes on. Therefore, carpet cleaning should be done regularly to keep the form and texture of the materials.
As an office owner who is always concerned about the condition of your carpets, you may learn what a professional carpet cleaning company in Prescott, AZ, can do for you.
Get Rid of Carpet Smells With Clean-N-Bright
Bearing unpleasant odors is difficult and frustrating, and regrettably, unclean carpets appear to collect odors. In addition, rain or snow contains a lot of moisture, and people walk on carpets with wet feet, contributing to the foul odor.
A workplace requires complete dedication; nevertheless, employees cannot function properly with such a foul odor in the air.
Carpet cleaning companies with a good reputation can get rid of even the worst odors from your carpet.
Reduce Office Health Hazards with Expert Carpet Cleaners
The carpeting has trapped many dust particles, germs, bacteria, and allergens. As a result, respiratory ailments, lung infections, and breathing-related difficulties are caused by the numerous components listed above.
Because these air contaminants were never removed from your carpets, many workers may experience symptoms. Vacuuming is essential and must be used for commercial carpet cleaning, but it does not remove all contaminants on its own.
A professional carpet cleaning service can remove dust accumulated on the carpet over time by washing and sanitizing it.
Prescott Carpet Cleaners Protect Carpet Investment
Expert carpet cleaning services make it easy to provide you with relief by thoroughly cleaning your workplace carpeting.
The carpet will be in the best possible condition if appropriately cleaned. Accredited professionals can ensure that the right products are used and that the carpets are not damaged.
Carpets are a sensible investment, but protecting them is unavoidable. To ensure a long lifespan, professional carpet cleaners will ensure that your office is safe, clean, and healthy.

Where To Find Prescott, AZ Expert Carpet Cleaning?
Vacuuming and spot cleaning are essential for keeping your carpet looking its best. However, professional commercial carpet cleaning services are by far the most effective approach while maintaining the quality of a carpet. Having your carpets professionally cleaned twice a year will benefit you in every way.
If you want carpets that are not only clean but healthy and can enrich the inside of your business or home, you can contact Clean-N-Bright Carpet and Tile Specialists.
We can keep all your carpets clean and healthy and your tiles and grout stain-free. You can still be sure you get the best carpet cleaning business.
Complete the compact form below and receive a direct reply, or check out our customer reviews on Yelp or Angie's List.

Fill in for a fast response