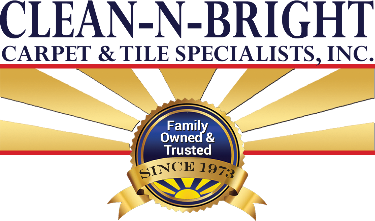 Traditional cleaning methods may fail to deliver the desired results when keeping your carpets clean and free from dirt, stains, and allergens.
That's where the power of Clean-N-Bright Prescott, AZ, carpet cleaning with steam comes in. With its advanced technology and effective cleaning process, steam cleaning surpasses traditional methods in terms of thoroughness, efficiency, and overall performance.
Carpet steam cleaning uses the science of hot water extraction to penetrate deep into the fibers of your carpets, effectively loosening and extracting dirt, grime, bacteria, and allergens.
This method goes beyond surface-level cleaning, providing a more comprehensive and long-lasting solution for maintaining the cleanliness and hygiene of your carpets.
The Science Behind Carpet Steam Cleaning
The key to the effectiveness of carpet steam cleaning lies in its scientific approach. Clean-N-Bright, a reputable carpet cleaning company in Prescott, AZ, understands the intricate science behind this method and uses it to deliver exceptional results.
Using specialized equipment, Clean-N-Bright harnesses the power of high-temperature steam, combined with cleaning solutions, to break down stubborn stains and eliminate embedded dirt and allergens.
The steam is carefully applied to the carpet, allowing it to penetrate deep into the fibers, causing no damage.
As the steam interacts with the carpet fibers, it helps to loosen and dissolve dirt particles, grime, and oils, making them easier to extract. The high-temperature steam also sanitizes the carpet, effectively killing bacteria, germs, and dust mites that may lurk within.
Clean-N-Bright: Elevating Carpet Cleaning with Advanced Steam Technology
Clean-N-Bright is a trusted name in Prescott, AZ, regarding professional carpet cleaning services. What sets them apart is their commitment to delivering superior results through using advanced steam technology.
Their experienced technicians use state-of-the-art steam cleaning equipment specifically designed to optimize the cleaning process by harnessing the power of steam at the right temperature and pressure.
Clean-N-Bright ensures deep and thorough cleaning of your carpets, leaving them refreshed, revitalized, and free from dirt and allergens.
As a customer-focused company, Clean-N-Bright offers various services to meet your carpet cleaning needs.
Whether you require a one-time deep cleaning or regular maintenance, their team is equipped to handle it all. With their expertise and attention to detail, they strive to exceed your expectations and leave you with carpets that look and feel as good as new.
Experience the Clean-N-Bright Difference: Contact Us Today!
If you're ready to experience the power of Prescott, AZ, carpet cleaning with steam, look no further than Clean-N-Bright. With their advanced steam technology, scientific approach, and dedicated team, they are the go-to experts for superior carpet cleaning in the area.
Don't settle for mediocre results. Contact Clean-N-Bright today for a free consultation and let their professional team assess your carpet cleaning needs.
Whether removing tough stains, eliminating allergens, or restoring the beauty of your carpets, Clean-N-Bright is here to deliver exceptional service and results you can rely on.
Trust Clean-N-Bright with your carpet cleaning needs and discover the transformative power of steam cleaning.
Complete the compact form below and receive a direct reply, or check out our customer reviews on Yelp or Angie's List.

Fill in for a Direct Response