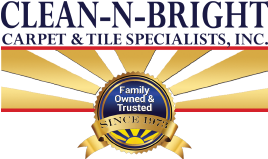 Many owners take advantage of between rentals to purge the property while inspecting it for damage. Carpets appear to be one of the critical things that come with many uses. The change it would create may astound you.
Whether you're a landlord or a renter, the situation that arises as a lease expires can be nearly identical. Old renters are leaving, and property owners need to get things ready to welcome new tenants.
A freshly cleaned carpet will add value to your rental.
Carpets that are cleaned regularly endure longer. Old renters may also take advantage of the opportunity to have carpets cleaned to ensure that there is no damage and that they receive their entire deposit returned. You may learn more about how a dependable Prescott, AZ carpet cleaning service, can help you.
Carpet Cleaning Regularly Services Prescott, AZ
You can understand why frequent in-depth carpet cleaning has many health benefits by removing all irritants. This is especially true if you allow pets to stay in your rentals.
New people may live in a clean and healthy environment. A happy tenant contributes to a happy landlord. You can also ask for the total rate if your property is in good condition.
Expert Carpet Cleaners in Prescott, AZ
For extensive carpet cleaning, you have two options. You could rent the equipment to clean your carpet, but how can you find time to accomplish all the additional labor it requires?
This is especially true if you have many rental properties to manage simultaneously. If you're new to carpet cleaning, you can't be sure you did everything correctly.
Calling a professional carpet cleaning in Prescott, AZ, will save you time and effort over doing it yourself. Professional carpet cleaning equipment is far more effective. Then you may the expert carpet cleaner will extract all the filth from the fibers.
Clean-N-Bright experts are well-trained, and most of their techniques are targeted toward effective carpet cleaning, so they can discover the best solutions for your carpet and avoid any damage.
Contact Premium End of Tenancy Carpet Cleaners in Prescott, AZ
You may need to let the carpet cleaners clean your properties without your supervision. However, if you feel compelled to go along, this is counterproductive because you could focus on other aspects of your business. To guarantee a spotless rental property carpet, contact Clean-N-Bright Carpet and Tile Specialists.
We can keep all your carpets and tiled areas clean and stain-free in all your rental properties. Complete the compact form below and receive a direct reply, or check out our customer reviews on Yelp or Angie's List.

Fill in for a quick reply