Prescott, AZ's Tile and Grout Specialists Revealed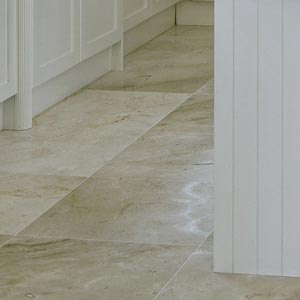 Are you tired of scrubbing your tile and grout only to see minimal results? Clean-N-Bright, the leading cleaning company in Prescott, AZ, has the solution to your tile and grout woes. Prepare to be amazed as Clean-N-Bright unveils the secrets to restoring your tile floors to their original glory!
The Silent Culprits: Prescott, AZ's Tile and Grout Woes
Clean-N-Bright: Exposing the Grime on Your Floors
Tile and grout may look sturdy, but they are porous surfaces that can trap dirt, spills, and grime over time. Regular mopping and scrubbing may not be enough to remove the stubborn stains and discoloration that accumulate in the grout lines. Prescott, AZ residents, it's time to say goodbye to dingy floors and hello to Clean-N-Bright's professional tile and grout cleaning services.
Prescott, AZ, Tile and Grout Cleaning: The Clean-N-Bright Difference
Clean-N-Bright: Your Tile and Grout Renewal Experts
Specialized Cleaning Solutions
Clean-N-Bright understands that different tiles require different cleaning approaches. Their team of experts will analyze the type of tiles and grout in your Prescott, AZ, home and use appropriate cleaning solutions to ensure a thorough and safe cleaning process.
Powerful Steam Cleaning
Say goodbye to scrubbing on your hands and knees! Clean-N-Bright's advanced steam cleaning equipment blasts away grime and bacteria, lifting stains and restoring shine to your tile and grout surfaces. The high-temperature steam not only cleans but also sanitizes, creating a healthier environment for your family.
Grout Sealing for Long-Lasting Results
After the cleaning process, Clean-N-Bright recommends sealing the grout lines to protect against future stains and spills. Grout sealing helps maintain the cleanliness and appearance of your floors, extending the time between professional cleanings.
Prescott, AZ Residents, Embrace the Benefits of Clean Tile Floors!
Clean-N-Bright: Advantages of Professional Tile and Grout Cleaning
Enhanced Appearance
Witness the transformation as Clean-N-Bright revives your tile and grout, leaving them looking fresh and vibrant. Say goodbye to dull, discolored floors and hello to a spotless surface that enhances the overall aesthetics of your home.
Improved Indoor Air Quality
Clean tile and grout contribute to a healthier indoor environment. By eliminating dirt, bacteria, and allergens, you can breathe easier and enjoy cleaner air in your Prescott, AZ, home.
Extended Floor Lifespan
Regular professional cleaning can extend the life of your tile floors. Removing dirt and grime helps prevent premature wear and damage, saving you money on costly replacements.
Prescott, AZ, Tile and Grout Cleaning: Leave It to the Pros!
Clean-N-Bright: Your Trusted Cleaning Partner
Attempting to clean tile and grout yourself can be time-consuming and labor-intensive, with uncertain results. Clean-N-Bright's skilled technicians have the expertise and tools to tackle even the toughest tile and grout cleaning challenges. Don't settle for mediocre outcomes; let Clean-N-Bright handle the job with professionalism and excellence.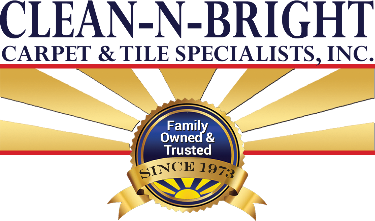 Prescott, AZ: Say Hello to Revitalized Floors!
Experience the magic of professional tile and grout cleaning with Clean-N-Bright. Restore the beauty of your floors and enjoy a cleaner, healthier living space. For the best advice or to arrange the best cleaning service, you can contact Clean-N-Bright Carpet and Tile Specialists to keep your home clean and stain-free. Complete the compact form below and receive a direct reply, or check out our customer reviews on Yelp or Angie's List.

Fill in for a Direct Response