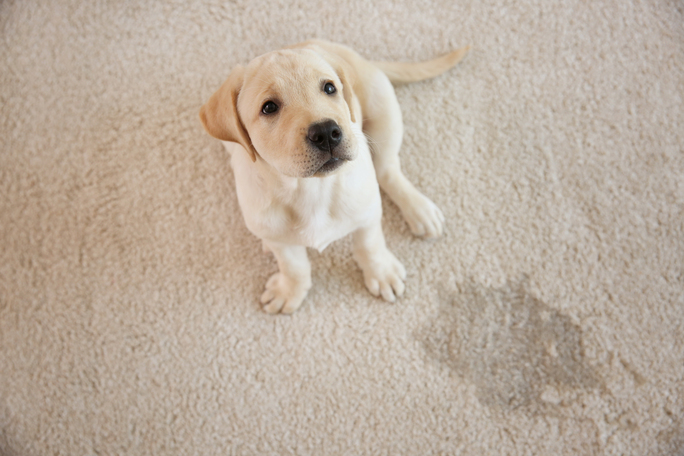 Pets are a pleasant addition, and if you have a dog, you find these animals are affectionate. However, if you have a puppy, keep in mind that, for the time being, they are not house-trained. This takes some time because they want to leave their mark on your carpet until they learn to control themselves and venture outside.
While hard surfaces are easier to clean, carpets can be hard to deal with when soaked in dog urine. Find out why you should use a professional carpet cleaner in Prescott, AZ, to remove pet stains.
Avoid Stains and Clean Pet Mess
It would be beneficial if you had a keen eye and did not divert it from your puppy. Puppies are bashful and will attempt to flee if you are not paying attention. The idea is to apprehend them before they leave or to train them while they work.
Damp patches should be covered as quickly as possible and should not be rubbed. Paper towels are the most effective approach to blot these urine patches.
For older damp patches, each situation is unique, and you'll need carpet cleaning in Prescott, AZ.
While stain removers are beneficial, your carpet will quickly resemble a patched rug with clean areas.
Another issue is odor removers, as urine can quickly smell if it isn't cleaned. If you don't want your puppy to go outside, they might think it's okay to stay inside and do it secretly.
Keep Carpet Clean with Prescott Carpet Cleaning Professional
A professional carpet cleaner in your region will have the most up-to-date equipment to clean your carpet thoroughly. To remove dirt, bacteria, hairs, and dog urine, they will clean down to the fibers' base.
This will keep your carpet the same color and smell fresh instead of urine and mildew underneath.
Your local carpet cleaner will apply stain protection chemicals to your carpet as the last step. These will not prevent a puppy from creating a mess, but they will assist the fibers in rejecting urine rather than absorbing it.
Keep Routine Carpet Cleaning with Prescott Carpet Cleaner
You can keep them clean if you have carpets, no matter how old your dogs are. It cleans and preserves your carpet investment by avoiding allergens and keeping them clean.
To ensure you have the right carpet cleaning services, you can contact Clean-N-Bright Carpet and Tile Specialists to keep your carpets pet stain-free.
Complete the compact form below, receive a direct reply, or check out our customer reviews on Yelp or Angie's List.

Fill in for a fast response