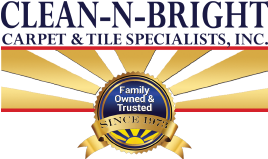 Carpets are offered in a wide range of textiles and color patterns. It also has an impact on the mood and atmosphere in a home.
Even if your home appears to be clean, even if it doesn't appear to be unclean to you, it still has to be cleaned. Your carpets are an essential part of your house, and you should treat them like an investment. If you're in the market for new carpets, the process might be expensive.
Check to see if any of these indicators point to the fact that you require the services of a professional Prescott carpet cleaner to perform the cleaning.
A dirty carpet is a haven for allergens.
Your carpet absorbs contaminants from your home, so it needs to be cleaned regularly. Keeping your carpet clean is a top priority for Clean N Bright Carpet and Tile Specialists.
You can inhale allergies, germs, and even dust mites when you display your rugs. They float throughout the house and aggravate allergies.
Brushing carpets is a common way to keep allergens off of them, but a vacuum won't be able to get to the deep threads, which are difficult to reach.
Having your carpets cleaned by a skilled professional to eliminate allergies will provide you the much-needed relief.
With Prescott Carpet Cleaning, breathe new life into your home's air.
When carpets get soiled, they may emit an unpleasant odor. The scent is awful, and if you get them wet, mold and mildew will quickly appear.
Adults with asthma are particularly vulnerable to the effects of mold in the home. To prevent mold, inspect the carpet regularly. Be alert for green or black patches that grow and change shape. Also, there's a faint aroma that always follows you around.
Your health and your family's health are at stake because noxious carpets have harmed your home's air quality. For example, Clean N Bright Carpet and Tile Specialists Services is an excellent option for a professional carpet cleaning service.
How to Find the Best Prescott, AZ Carpet Cleaning Services
If you require carpet or upholstery cleaning, Clean N Bright Carpet & Tile Specialists Services is the company to turn to.
You can count on the well-trained staff to provide you with the best possible services. We are experts in steam cleaning and hot water extraction.
Make sure your residence is taken care of by the top carpet cleaning companies in the neighborhood.
You can be confident you have the best carpet cleaning business when you contact Clean-N-Bright Carpet and Tile Specialists to keep your tiles and grout stain free.
Complete the compact form below and receive a direct reply, or check out our customer reviews on Yelp or Angie's List.

Fill in for a fast response