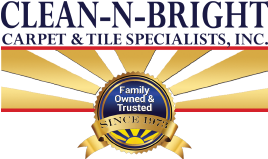 Most people's allergies are caused by their carpeting rather than the weather or a "slight cold." Carpets are stepped on, spilled on, and infested in homes and workplaces.
All of those mentioned can cause or exacerbate allergies. Carpets are constantly vacuumed and spot cleaned to make them appear allergen-free and clean. You can learn more about how your local Prescott carpet cleaning specialist can assist you with various types of allergens by reading below.
How Do You Get Rid of Carpet Allergens?
Call a Prescott carpet cleaning to get rid of allergens from your carpets. The only option is to replace your carpets with tile, which is both time-consuming and costly. Professional carpet cleaning is highly cost effective and can significantly reduce allergy symptoms.
Clean N Bright Carpet & Tile Specialists carpet cleaning experts use industrial vacuums, shampooers, and truck-mounted equipment.
They also know how to use these devices to get results that eliminate allergies, while also making carpets look and smell great.
A professional carpet cleaner kills and removes insects. Dust mites, carpet beetles, and other vermin left behind by pets are eradicated by cleaning chemicals and powerful vacuums. Most allergy sufferers will experience immediate relief once these pests are gone.
Prescott Carpet Cleaning Combats Home Allergy Triggers
Even though most people don't link mold with carpets, it is one of the most prevalent allergy triggers. Mildew in their carpet fibers prohibits them from getting allergy relief no matter how hard they try.
Mold can develop into carpet strands and blend in with the colors, making it difficult to identify with the human eye.
It can also grow at the base of a carpet, blocking the view. Mold can be rapidly removed with the use of a professional carpet cleaner's instruments and chemicals. Post-washing treatments, in particular, protect carpets from mold growth.
How to Find the Absolute Best Carpet Cleaners in Prescott?
Most professional carpet cleaners provide a free quote to help potential consumers make an informed selection. Individuals that do not have the required license, bond, or insurance should always be avoided.
There's a reason some carpet cleaners charge less. To ensure you have the best carpet cleaning company, you can contact Clean-N-Bright Carpet and Tile Specialists to keep your carpets stain-free.
Complete the compact form below and receive a direct reply, or check out our customer reviews on Yelp or Angie's List.

Fill in for a fast response