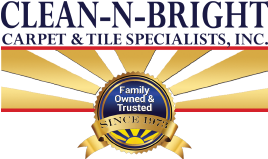 Carpeting is unquestionably one of the most critical aspects of your home. Carpets may help with interior design flow and make your home look great from every angle. The interior design flow will be a fantastic selection to work with and will assist you in acquiring a fantastic upgrade option.
They're great, but you'll also need to pay attention to cleaning and keeping your house in good shape in the long run. If you do not use industrial cleaning and do not know what to do with your carpets, it will not last awfully long.
Here, you can learn more about why Prescott carpet cleaning experts can help.
Prescott Carpet Cleaning with Water
One of the most common procedures used by Prescott carpet cleaners is water cleaning alternatives. Professional carpet cleaners also sometimes use water as the principal cleaning chemical.
This is performed by injecting hot steam into the carpet strands and then dragging it through high suction. It's an easy-to-follow, fast-paced technique, yet if the water isn't entirely dried before traffic goes through the carpeting, problems may arise.
Water can also create mildew and mold growth if not thoroughly cleaned and drained. Some specialists don't use water or steam, preferring to use other ways. Clean N Bright, for example, ensures that all carpets are as dry as possible.
Type of Carpeting Matters for Prescott Carpet Cleaning
Expert carpet cleaning services focus on the type of carpet you must find the most effective cleaning approach. This considers several factors, such as detergents and heat sources that work similarly to a vacuum but clean carpet fibers from the bottom up.
The fibers of a carpet can become blocked with grit and debris, making cleaning difficult. Carpet one will choose how to clean carpeting from a professional aspect.
Use a Professional Carpet Cleaner in Prescott
If you're unsure about the components of your carpets, seek advice from a professional. Unfortunately, only a professional can help you with this option, as it involves removing grime, filth, and other impurities with detergents or even water.
Vacuuming and light dusting is required to clean carpets, rugs, and other set pieces. Commercial carpet cleaning in Prescott relies on several factors to get the work done correctly.
Contact Clean-N-Bright to have your carpets maintained to high quality rather than risk damaging them by cleaning them poorly.
Complete the compact form below and receive a direct reply, or check out our customer reviews on Yelp or Angie's List.

Fill in for a fast response