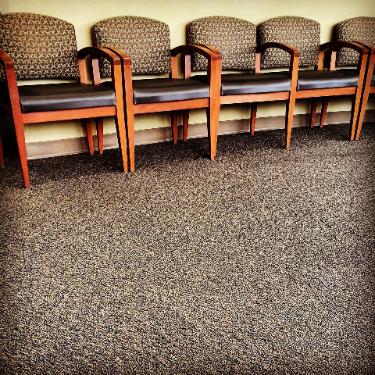 As a leading carpet cleaning company in Prescott AZ, Clean-N-Bright understands the dilemma that many homeowners face regarding deciding between professional carpet cleaning services and DIY methods.
Carpets are an essential part of any home's interior, providing comfort, warmth, and aesthetics. However, over time, carpets can accumulate dirt, stains, and allergens, which can affect the indoor air quality and the overall health of your family.
In this article, we will delve into the pros and cons of carpet cleaning services and DIY methods, and why Clean-N-Bright's professional carpet cleaning services are the better option for residents of Prescott AZ.
Professional Carpet Cleaning Services: The Ultimate Solution
As experts in the carpet cleaning industry, Clean-N-Bright offers top-notch professional carpet cleaning services that tackle even the toughest stains and dirt.
Our skilled technicians use state-of-the-art equipment, eco-friendly cleaning solutions, and proven techniques to deep clean your carpets and restore them to their original glory. With our expertise and attention to detail, you can trust us to deliver exceptional results that surpass any DIY attempt.
Benefits of Professional Carpet Cleaning Services
Deep Cleaning: DIY carpet cleaning solutions may clean the surface of the carpets, leaving dirt and allergens behind. Clean-N-Bright's professional carpet cleaning services employ powerful machinery and specific cleaning solutions to remove dirt, stains, pet dander, and allergens deep into the fibers.

Time and Effort Savings: DIY carpet cleaning requires renting or buying equipment, buying cleaning solutions, and hours of labor. With Clean-N-Bright's carpet cleaning service, you can save time and effort while we care for your carpets.

Expertise and Experience: Clean-N-Bright's skilled experts can handle various carpet types and stains. We understand the particular needs of different carpet materials and employ safe and effective cleaning procedures without hurting your carpets.

Health Benefits: Carpets can harbor allergens, dust mites, and germs, which can cause respiratory troubles. DIY carpet cleaning may not eliminate allergens, posing health hazards. Clean-N-Bright's professional carpet cleaning services reduce allergens with eco-friendly cleaning solutions and innovative equipment.
DIY Carpet Cleaning: Risks and Limitations
DIY carpet cleaning is cheap but has dangers, and restrictions may not produce the intended results.
Ineffective Cleaning: DIY carpet cleaning solutions may not remove deep-seated filth, stains, and allergens, as well as professional services. Homeowners might not have the tools, cleaning solutions, and methods necessary for complete carpet cleaning.

Carpet Damage: Incorrect cleaning solutions, excessive water, and harsh washing can damage carpet fibers, causing color fading, shrinking, and irreparable damage. DIY carpet cleaning may violate the warranty, requiring expensive repairs or replacement.

Health risks: Some DIY carpet cleaning solutions include dangerous chemicals. Poor ventilation and handling of these substances can harm those with allergies, asthma, or chemical sensitivities.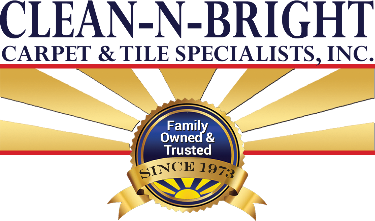 Why Choose Clean-N-Bright for Professional Carpet Cleaning Services in Prescott AZ?
Clean-N-Bright is the trusted choice for professional carpet cleaning services in Prescott, AZ. Our commitment to excellence, attention to detail,
Book your appointment now, and let us transform your carpets into a cleaner, healthier, and more vibrant space for you and your family.
Your carpets and home deserve the best, and Clean-N-Bright is here to deliver. Complete the compact form below and receive a direct reply, or check out our customer reviews on Yelp or Angie's List.

Fill in for a Direct Response