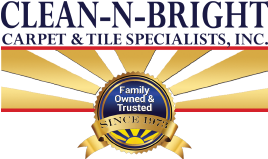 Carpets come in a wide range of shapes and colors, making them versatile. Even the cleanest homes need to be cleaned now and then. Even if your carpets don't appear dirty, you should clean them.
Carpets are a low-cost yet high-value addition to any home. They'll be one of the most beneficial but high-maintenance purchases if you take good care of them.
Wash the carpet regularly to keep your home clean. But unfortunately, it collects all of the pollutants in the air. Clean-N-professional Bright's carpet cleaning services are familiar with the telltale indicators that it's time to clean your carpet.
Prescott Carpet Cleaning eliminates allergens and odors.
Carpets are breeding grounds for allergens, germs, and dust mites. They circulate in your home and create allergies. Most allergens are likely to be stuck in the deep fibers of carpets, and a natural vacuum will not be able to remove them.
Trained carpet cleaners will remove allergens from your carpets, giving you the allergy relief you've always wanted.
Mold is hazardous to everyone in the home, especially those with asthma. To avoid mold, inspect the carpet regularly. Also, keep an eye out for green or black patches that form and change shape. You also have a lingering odor that you can't seem to get rid of.
Unpleasant-smelling carpets degrade the air quality within your home, posing a severe health danger to you and your family. As a result, you should seek the services of a qualified carpet cleaning agency, such as Clean N Bright Carpet Cleaning Services.
Where Can I Find the Best Carpet Cleaning Services in Prescott?
Clean-N-Bright carpet cleaning services are the best in the business for carpet and upholstery cleaning.
This company's skilled cleaners have been trained to provide you with the most value for your money. Two of our specializations are steam cleaning and hot water extraction.
Any carpet or upholstery can be steam cleaned. To ensure you have the best carpet cleaning professionals, you can contact Clean-N-Bright Carpet and Tile Specialists to keep your carpets, upholstery, and tile and grout stain-free.
Complete the compact form below and receive a direct reply, or check out our customer reviews on Yelp or Angie's List.

Fill in for a fast response