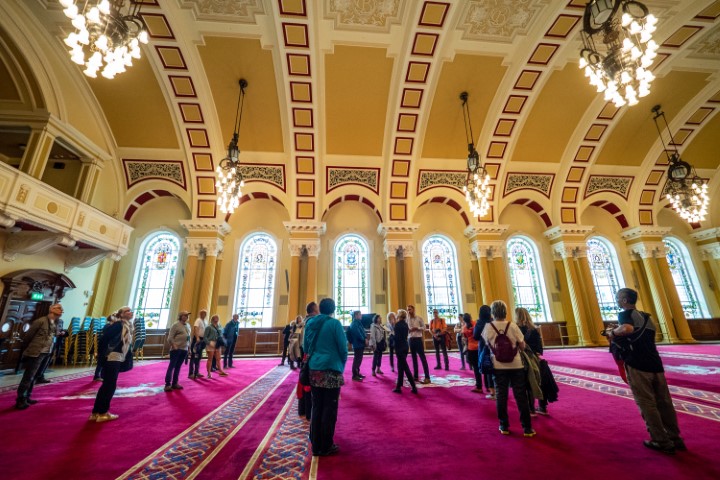 The last few months have been challenging for many people and businesses. Therefore, many of our clients have been thinking about hygiene to protect their families from the many ongoing viral hazards.
The owners of companies that use COVID have a responsibility to guarantee that their procedures comply with applicable safety standards. Times call for a new cleansing. Clean N Bright's many contributions to the neighborhood's well-being are the provision of carpet cleaning services that are unmatched by the competition.
To provide you with a sense of security in your home or place of work, we will disinfect the carpets and hard surfaces while cleaning the soft furnishings. Some benefits you can expect from regular carpet cleaning in Prescott are as follows.
Carpet Cleaning and Disinfection All-in-one
Carpet cleaning and disinfecting is a service that is in high demand. In exchange for our consumers trusting us with their home or place of business, Clean N Bright offers a carpet cleaning process that disinfects.
We know it takes a long time for everyone to keep up with recent changes. However, having peace of mind and tension relief comes from knowing that you can count on one firm to disinfect and clean carpets, your home, or your place of business.
Clean N Bright Carpet Cleaning Service
The first step in creating a healthy environment in your home or place of work is a clean carpet. Clean carpet fosters improved indoor air quality, according to a study. This is because your carpet acts like a sponge, soaking up undesired contaminants like food, pollen, dander, dust, and other impurities.
Our experts use the methods and cleaning agents to ensure thorough cleaning; our carpet cleaning procedure simultaneously addresses the problems of dirt and germs.
This disinfectant completely saturates carpets, so you can be confident that your investment in premium upkeep for your area will persist.
In the summer, it's a great idea to clean your carpets. Allow Clean N Bright Carpet Cleaning to deep clean your carpet to eliminate unwanted intruders while bringing back its lovely color and texture.
Carpet Disinfection With Clean N Bright Prescott Carpet Cleaning
One advantage clients enjoy is that we can disinfect carpets using steam power in less time than it takes to ordinarily clean carpets.
We clean efficiently against various bacteria and fungi and eliminate 99.9% of germs in just 10 minutes. In addition, the strength of steam cleaning may clean even hard surfaces or upholstery.

Combat Germs and Bacteria With Prescott Carpet Cleaning Professionals
High-traffic areas on exposed surfaces inside the building are cleaned, sanitized, and wiped by our specialists. Since our products are completely non-toxic, you might save time and money by having your carpets cleaned and disinfected by the same company.
Using Prescott carpet cleaning, your carpets will be dry, and mold won't grow.
For the best advice or if you need to arrange carpet cleaning, contact Clean-N-Bright Carpet and Tile Specialists to keep your carpets and your hard surfaces germ-free.
Complete the compact form below, receive a direct reply, or check out our customer reviews on Yelp or Angie's List.

Fill in for a fast response