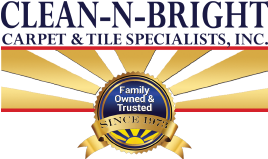 It is the responsibility of commercial property owners always to maintain a clean and sanitary environment. The health and productivity of your staff will improve as a result, as will the protection of your investment in the company. The upkeep of a building's carpets is only one example of how you may keep your money working for you. If your carpet gets dirty or fades in color, people will assume you don't give a damn about your appearance.
Consider these ways that hiring Prescott carpet cleaners might pay out financially for your company:
Save Time with Prescott Carpet Cleaners
You and your staff will focus on their tasks better if you hire cleaning services to take care of your housekeeping. More time spent cleaning carpets means less time for other activities. A worker who does the work regularly takes time away from other essential activities and is less productive.
Delay Carpet Replacement with Professional Carpet Cleaning
Regular carpet cleaning is the most crucial preventative precaution you can take to keep your carpets in good condition for as long as possible. The cost of replacing the carpeting is prohibitive, even if it is widely available throughout the industry. Carpets can last longer when you spend less on frequent cleaning, which means you'll have more money to spend on new ones when they wear out.
Carpet cleaning in Prescott, AZ, can save you even more money because mistakes can lead to extra money spent on repairs or corrections that are required.
Avoid Costly Employment Expenses
Hiring a cleaning service for a small business can be prohibitively expensive and time-consuming, especially if the company has a limited budget and no need for a full-time employee.
Instead of paying a full salary and benefits up once, you can pay for the materials as you use them up over time.
Where to Find Prescott, Professional Carpet Cleaners
Clean carpets reflect your company, and they also create a healthier and more productive environment. To learn more about how commercial carpet cleaners in Prescott, AZ, can save your organization money, get in touch with a carpet cleaning company such as the professionals at Clean-N-Bright Carpet & Tile Specialists.
Because of this, you'll need somebody who knows how to get to the fibers' bottom without damaging them.
To ensure you have the best carpet cleaning company, you can contact Clean-N-Bright Carpet and Tile Specialists to keep your carpets stain-free.
Complete the compact form below and receive a direct reply, or check out our customer reviews on Yelp or Angie's List.

Fill in for a fast response