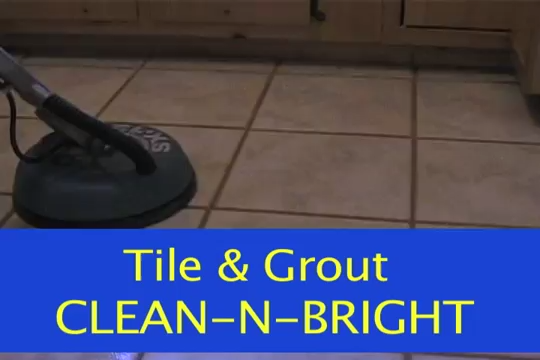 While sweeping and mopping regularly are the most straightforward solutions for cleaning tile floors, you can do more to maintain them properly.
Here are some other tips to keep your tile floor looking its best, however, they are not the ultimate solution as this falls to your local Prescott tile and grout cleaning professional.
Here you can learn a few tips to use in between your tile and grout cleaning.
Cleaning Tile and Grout Floor Tips
Even though you might be suitable for cleaning tile and grout on your floors, the frequency over which you clean them and what form of cleaning solutions you are using to do so must also be considered.
It is suggested you dampen your tile and grout once per week or more if you have heavy foot traffic. Doing so will remove particles that cause wear on tile and grout.
The type of cleaning solutions you should use depends on the kind of tile floors you have. An all-purpose cleaner will do the trick for glazed tile if not oil-based.
A multi-purpose spray cleaner helps eliminate remaining soap residue after mopping.
You would use a concentrated tile cleaner with a neutral pH for unglazed tiles. You'll find these cleaners help remove grease and oil. Clean N Bright know all about which cleaners to use on which kind of flooring.
Avoid Tile and Grout Damage in Prescott
You can safeguard your tile floors from damage caused by corrosive substances, including dirt, sand, oil, and sometimes even sizeable furniture. Putting high-quality floor mats next to entrances has become one of the quickest ways you can start.
Floor mats collect coarse particles and trap them, attempting to prevent them from trying to reach your tile and grout. If you have heavy furniture on tiled floors, to help avoid tile wear, place protective pads under the legs and feet.
When cleaning tile and grout, you must remember to carry out these steps to prevent any damage to the tile:
Before using a new cleaning solution, test the solution in a small area.

After cleaning your tile and grout, make sure to rinse with clean water and remove the remaining cleaning solutions.
At Clean N Bright, we use the best cleaning techniques and methods such as steam cleaning and hot water extraction on carpets and steam for tile and grout cleaning.
To ensure you have the right cleaning company for getting rid of tile stains and more, you can contact Clean-N-Bright Carpet and Tile Specialists to keep your tile and grout stain free and one color.
Complete the compact form below and receive a direct reply, or check out our customer reviews on Yelp or Angie's List.

Fill in the form for a direct reply