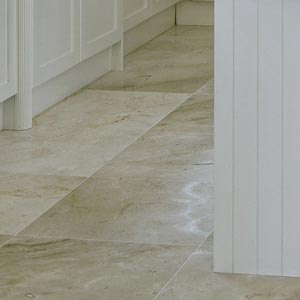 Where can I find the top tile and grout cleaners in Prescott? Avoid using a sponge mop and instead use a solution of mild detergent in hot water, which you may then apply with a cloth or chamois mop.
A sponge mop ruins grout because it deepens unclean water into the pores. If you don't want a dirty mop to leave a cloudy film of dirt on the floor, you should regularly change the cleaning solution in the bucket.
In addition to the fact that your tile and grout are deteriorating in appearance. In addition to being an environmental and health hazard, it can be a breeding ground for disease-causing bacteria and pollutants.
Find out why the Prescott, Arizona tile and grout cleaners are the best in the industry.
Professional Tile & Grout Cleaners for a Thorough Cleaning
No matter how much time you spend on your hands and knees scrubbing the joints, the results will not compare to what expert tile and grout cleaning solutions can make.
Powerful stains buried in a porous grove are released and float to the surface, where they can be wiped away for good.
Water Damage is Prevented by Professional Tile and Grout Cleaning
Cleaning tile and grout yourself is a tedious chore that rarely yields satisfactory results. The best option is to hire a professional tile and grout cleaning service to get the job done in a short amount of time with the least disruption to your routine.
Spills and microorganisms often stain grout since it is porous and easily damaged. Although grout is sealed, it eventually becomes visible because to wear and tear.
Fresh grout sealant is part of our tile and grout cleaning procedure to keep germs at bay, shield surfaces from further discoloration, and prevent the spread of dirt and bacteria.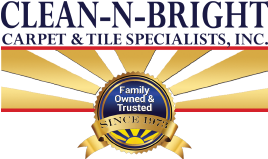 How To Maintain House Cleanliness with Prescott Tile and Grout Cleaning?
Cracks and gaps under tiles can harbor bacteria, allergens, and other potentially hazardous materials. In addition, asthma and other respiratory illnesses pose a threat to you and your loved ones. The tile and grout cleaning services Clean N Bright provides will leave your property sparkling and germ-free.
Hiring a professional tile and grout cleaning service will save you time and money. Using cutting-edge, industry-specific equipment and methods, we guarantee that your tile and grout will be free of stains and bacteria for a very long time, and we do it at a price that won't break the bank.
To ensure you have the best steam cleaning professional carpet cleaning company, you can contact Clean-N-Bright Carpet and Tile Specialists to keep your tiles and grout stain-free.
Complete the compact form below, receive a direct reply, or check out our customer reviews on Yelp or Angie's List.

Fill in for a fast response