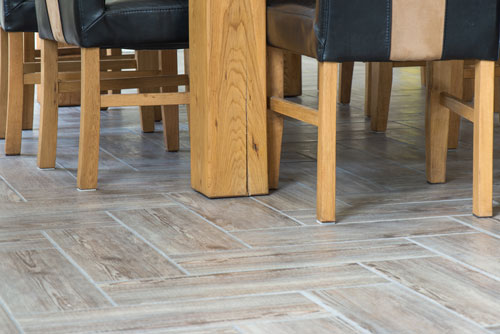 One house cleaning chore you can take on is your tile and grout cleaning. You can spend countless hours scrubbing at the floor or wall, and in either area, your tile and grout never appear as it used to. It is a recommendation you have expert tile and grout cleaners such as Clean N Bright to deal with tile and grout areas at least once per year.
By recruiting experts, you will save time and money in the end. Besides this, you have the condition your tile and grout used to have when they were new. You can find, though, there are still many individuals who are convinced they can do it themselves and ask, what are the benefits of using Clean-N-Bright tile and grout cleaning in Prescott.
No matter how good your tile and grout cleaning skills, unless you use the same methods, and have decades of expertise, it isn't possible to reach the same standard of results. Here you can learn more about tile and grout cleaning, and why you should leave it to the pros.
Prescott Tile and Grout Cleaning Pros Use the Right Products
You can learn how to deal with small areas of tile and grout cleaning in your kitchen or bathroom, yet the chemicals you can purchase won't be as effective as professional-grade cleaners, and you could find they are toxic. The pro tile and grout cleaners from Clean N Bright use a combination of non-toxic tile cleaners, steam cleaning and years of experience to restore the original after tile and grout cleaning.
Kill Mold with Professional Tile and Grout Cleaners
No matter which part of your home they are, be it kitchen floors and splashbacks, or in the bathroom, Spotless tile offers a fantastic look. However, these are areas that can lead to undesirable mold spots if not cleaned. You can also find these appear in hard to reach places that you can miss if you decide to tackle your tile and grout cleaning on your own.
Mold and mildew can be harmful to tile and grout, and also family members. You will discover tile and grout cleaning professionals in Prescott make sure no areas are uncleaned and leave the risk of mold. After cleaning, your tile and grout will be dry, because if any areas are left wet, then mold spores can return quickly.

Save Time and Money with Tile and Grout Cleaning in Prescott
People clean tile and grout to save money; however, by recruiting professionals for the work, you save both. Time is precious, and unless you have tried to clean your tile and grout, you won't know how hard, and how long it can take. Professional tile and grout cleaners can cut through dirt and grime in a fraction of the time you could.
To get the best results that will last for months, you can be confident when you contact Clean-N-Bright Carpet and Tile Specialists to keep your tile and grout stain-free and looking good in your home.
Complete the compact form below and receive a direct reply, or check out our customer reviews on Yelp or Angie's List.

Fill in the form for a direct reply.