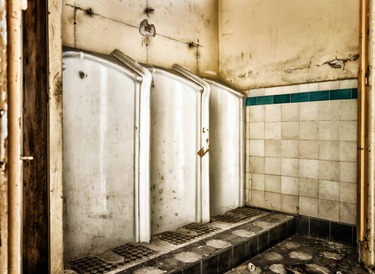 Nothing is more terrifying to a homeowner than the possibility of mold or mildew. They are unpleasant to the eye and can exacerbate health issues, including asthma and allergies.
So, pay attention to these tile and grout cleaning solutions in Prescott to prevent unsightly mold and mildew in your home.
Since mold thrives best in warm, moist places, your shower is perfect for it to multiply. It will be mostly clear in the grout and tiles of your shower, but it will also be visible on the walls and ceilings.
To avoid this, there are a few things you can do in between professional cleanings by a Prescott tile and grout cleaning business.
Guarantee Adequate Air Circulation
You should ventilate your bathroom even if there isn't a vent. After you're done showering, leave a window or door open to let cool air continue to circulate in the bathroom.
Preserve Dryness
It might not seem like a clever idea to use a cloth to dry your tiles off immediately after a shower, but trust me, you'll be glad you did. This isn't a replacement for a thorough cleaning, but it will keep the surfaces dry and prevent mold growth.
You Should Always Have A Clean Shower Door
Keep your shower tidy, whether you use a shower curtain or a door. The water in the shower can dry the curtain or door faster if you wipe it down after each use and don't leave them shut. Also, the shower must be well-ventilated, leaving all doors open.
Regularly Spritz the Tiles
Your shower will take you if you spend a few minutes creating or buying an anti-mold solution. For example, if you want to keep mold away from your tiles, sprinkle it around the perimeter once a week. Then, make your solution by filling a spray bottle with water and white vinegar.
Combat Mildew Before Prescott Tile and Grout Cleaning Experts Arrive
To be sure, mildew isn't nearly as hazardous as mold, but it's still not something you want hanging around. When this fungus grows on your walls, tiles, or grout, it can cause allergies and other concerns.
It's easy to see the similarities between mold prevention rules and mildew guidelines. For example, you can prevent mold growth by venting your bathroom when you shower or washing down the water walls.
Mildew grows best in the shadows. Raising the blinds to let in light is a straightforward way to let in more illumination. If you want to prevent the growth of mold and mildew, you don't need natural light; keep the lights on a regular schedule.
Sealing grout helps protect it against mold and mildew. Mildew and water damage can be avoided by sealing the grout again. If you seal your tile once a year, mildew won't be able to grow there. In Prescott, they can accomplish this when a professional tile and grout cleaner has cleaned the tile and grout.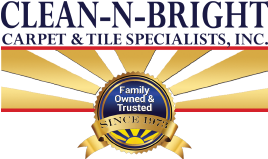 Get Help To Kill Mold With Prescott Tile and Grout Cleaning Experts
Any indoor environment supporting mold or mildew growth poses a threat to the health of those who spend time there.
Take some simple precautions to prevent the growth of these fungi if you don't want to worry about the damage they could cause. Remember these tips the next time you take a shower because even a slight change, like opening a window, can have a significant impact on your living situation.
To ensure you have the best Prescott tile and grout cleaning company, you can contact Clean-N-Bright Carpet and Tile Specialists to keep your tiles stain-free.
Complete the compact form below and receive a direct reply, or check out our customer reviews on Yelp or Angie's List.

Fill in for a fast response