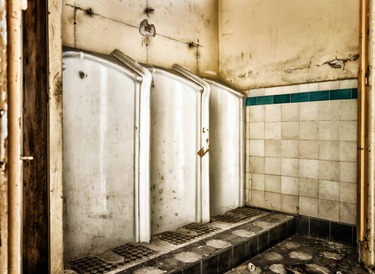 Clean N Bright provides excellent tile and grout cleaning services based on years of experience in the area.
Tiles are one of the most striking features of many homes and one of the most prized possessions of homeowners. But unfortunately, most people don't have the time or knowledge to keep their tiles and grout in good shape.
A 1:1 solution of water and vinegar in a spray bottle is one approach to clean. You can spritz all over the area, concentrating on problem areas. Allow the solution to sit for 5 minutes before cleaning with a grout brush or an old toothbrush in a circular motion.
This procedure is time-consuming and requires a lot of effort. As a result, it's a lot easier to enlist the help of Prescott tile and grout cleaning experts from Clean N Bright.
How To Revive Dull Grout?
The appearance and strength of tile and grout will vary. Grout absorbs dirt quickly and is the first thing to make your tile look dreary.
A tile cleaner will handle the correct chemicals, machinery, and temperatures for tile cleaning. Specialized cleaning machines are used to remove stubborn stains and difficult-to-reach places that are difficult to access with ordinary cleaners.
Regular sweeping and mopping keep tiles clean, but they need to be cleaned adequately regularly to avoid long-term damage. The best thing you can do is clean your tiled areas of mold and pollutants.
Clean N Bright Tile & Grout Cleaning is a tried-and-true process that has been used in countless homes and businesses for decades.
Following an examination, we employ the proper cleaning methods to guarantee that your tiles remain in pristine condition.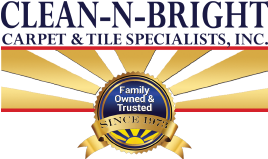 Where to Find Expert Tile and Grout Cleaning in Prescott?
Clean N Bright is convinced that we are dispatching the most qualified personnel for the job. In addition, we can ensure that every task is finished effectively since our professionals are always on the site and never hire subcontractors.
Our professionals are well-versed in our processes, cleaning supplies equipment, distinguishing different tile and grout forms, and the specific solution needed to create a significant result.
Our personnel are dependable, efficient, and trustworthy, and they are dedicated to providing timely, high-quality client service.
Clean N Bright treats every job as a top priority. Therefore, we never take on more than we can handle to meet our consumers' high expectations.
Contact Clean-N-Bright Carpet and Tile Specialists to get your upholstery and carpets cleaned to how they should be and help prevent illness or allergies.
Complete the compact form below and receive a direct reply, or check out our customer reviews on Yelp or Angie's List.

Fill in for a fast response