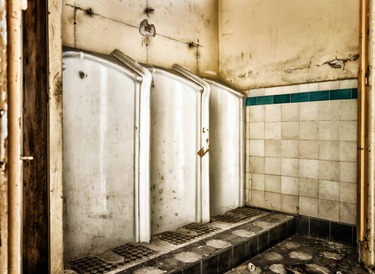 From washing and sealing to replacement and repair, our tile and grout cleaners in and around Prescott do it all in a day's work. However, if you do it yourself, you'll quickly learn that tile and grout cleaning is just one of several time-consuming cleaning projects you may take on. People can work for long periods and appear to accomplish little.
Hiring a professional carpet cleaning company in Prescott, AZ, to clean your floors saves you time and money.
What are the benefits of employing Clean-N-Bright tile and grout cleaning in Prescott, AZ? This is a question that many homeowners and business owners have.
You may learn more about the main benefits of hiring specialists to conduct your job here.
Premium Products Are Used In Prescott, Tile, and Grout Cleaning
Several of the items you may use have the potential to scrape the tile and grout. They are, however, not as effective as professional-grade products.
It's easy to understand how your tile and, more than likely, your grout could be affected. But, to get the original look back, professional tile and grout cleaners use suitable materials, steam cleaners, and processes.
You also learn that in-store goods may include hazardous substances that stink and jeopardize the air quality. Professionals in Prescott employ items that are better for you and your home.
Professional Tile and Grout Cleaning Kills Mold
Freshly polished tile and grout would look wonderful after being thoroughly cleaned. But unfortunately, Self-cleaning tends to overlook some places.
It isn't easy to keep baseboard trim, corners, and other tight locations clean since they aren't visible. Then there are places like this, where mold and germs can thrive.
Mold and mildew are both harmful, so professional tile and grout cleaners in Prescott, AZ, are recommended to remove them. Remember that mold spores can resurface quickly, which is why tile cleaning should be done frequently.
How To Save Time & Money with Prescott Tile and Grout Cleaning Experts
To save money, people are attempting to clean their tile and grout. Allowing specialists to conduct the work saves money in the long run.
Your tile and grout will last a long time, and if you do it yourself, you run the danger of ruining tile surfaces if you aren't careful.
Because time is valuable, you can say goodbye to your weekend by cleaning up the house. This alone would have been enough to show that you should not have to deal with the toxic toxins.
You could be confident you have the best carpet cleaning business when you contact Clean-N-Bright Carpet and Tile Specialists to keep your tiles and grout stain-free.
Complete the compact form below, receive a direct reply, or check out our customer reviews on Yelp or Angie's List.

Fill in for a fast response