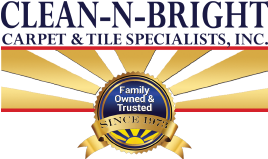 What if I said you could extend the life of your upholstery by having it professionally cleaned? Yes, this is frequently misunderstood.
Clean N Bright provides Prescott with professional upholstery cleaning services that will keep your sofa, curtains, and carpets clean for years to come as a professional cleaning company for residential and commercial properties.
Stains are noticeable on carpets, sofas, and cushions, and they detract from the ambiance of your living area. Because of the lack of repair, even expensive furniture is lost.
No matter how challenging the stain is, our Prescott upholstery cleaning services will remove it, causing no damage to your furniture or carpets.
Upholstery Cleaning is Essential with Prescott Cleaning Experts
The consensus is that washing upholstery is unnecessary. But, just like your clothes, your sofa and carpet need to be cleaned from time to time.
Have you ever wondered how much dirt and sweat has accumulated on your sofa over time? With gatherings and dinners at home, stains, blemishes, and dust on your sofa are inevitable.
If you have kids and a cat, you know how much your sofa must bear. In a carpeted home, a lot of dust and filth can get on your sofa and other furniture. Cleaning your upholstery is as vital as cleaning your home.
Prescott Upholstery Cleaning Can Lessen Wear and Tear
If your sofa gets too dirty, it will damage the fabric and produce rips. It also breeds unhealthful bacteria. You need a professional upholstery cleaning service to keep your sofa clean and safe.
We employ innovative processes and know exactly what type of material to use in your furniture and other products.
They instantly revitalize your tired carpet and sofa. Their quick and flawless cleaning techniques rejuvenate your home. Our Prescott cleaning services help preserve your furniture by keeping it clean and safe for your kids and pets.
Where to Find Prescott Upholstery Cleaning Experts
It's critical to deal with any evidence of dirty upholstery or damp stains as soon as possible. It is advisable to use an upholstery cleaning service in your neighborhood to avoid illness caused by upholstery.
Contact Clean-N-Bright Carpet and Tile Specialists to get your upholstery and carpets cleaned to how they should be and help prevent illness or allergies.
Complete the compact form below and receive a direct reply, or check out our customer reviews on Yelp or Angie's List.

Fill in for a fast response