Commercial cleaning for learning centers is essential at these times, even if the school outlook is uncertain.
Ensure that all year long and even when the schools are closed, the learning center is kept safe. Besides learning centers being used for other, dust and germs do not stop when they are closed.
Your commercial cleaning can be done and developed by Clean-N-Bright. You can learn more about Prescott Valley commercial carpet cleaning and how it can benefit learning centers.
Prescott Valley Commercial Carpet Cleaning Helps the Environment
Improve Air Quality:
Green cleaning items are healthier for the environment and better overall for the wellbeing of students and teachers. Indoor air quality improves when you use green items for commercial carpet cleaning.
Such compounds are potent, yet conventional cleaning products can also leave harmful contaminants behind.
Although breathing in germs is never safe, it decreases the sick time for students by seeking effective ways to minimize germs and pollutants that commercial carpet cleaners use.
Reducing Sick Time for Students:
Students are the justification for the creation, and development of learning centers. As we want the best for our children, the decrease in the time they spend sick has benefits for everyone.
Commercial carpet cleaners can help here as they can choose to use green products. The following symptoms can arise from chemicals common in traditional carpet cleaning products:
Irritation of eyes, nose, throat, asthma, and the upper respiratory system

Headaches, nausea, and fatigue
Increase Productivity with Green Carpet Cleaning Products
You can see the same in commercial businesses with their employees. A clean workplace can increase productivity.
Learning centers and schools are no different, reducing the number of sick benefits students and teachers like it does for office workers. Healthy students and teaching staff should be the goal for any learning center with a commercial carpet cleaner in their employment.
Another significant benefit of green cleaning done commercially is the increase in student focus, and as a result, you can see better grades all around.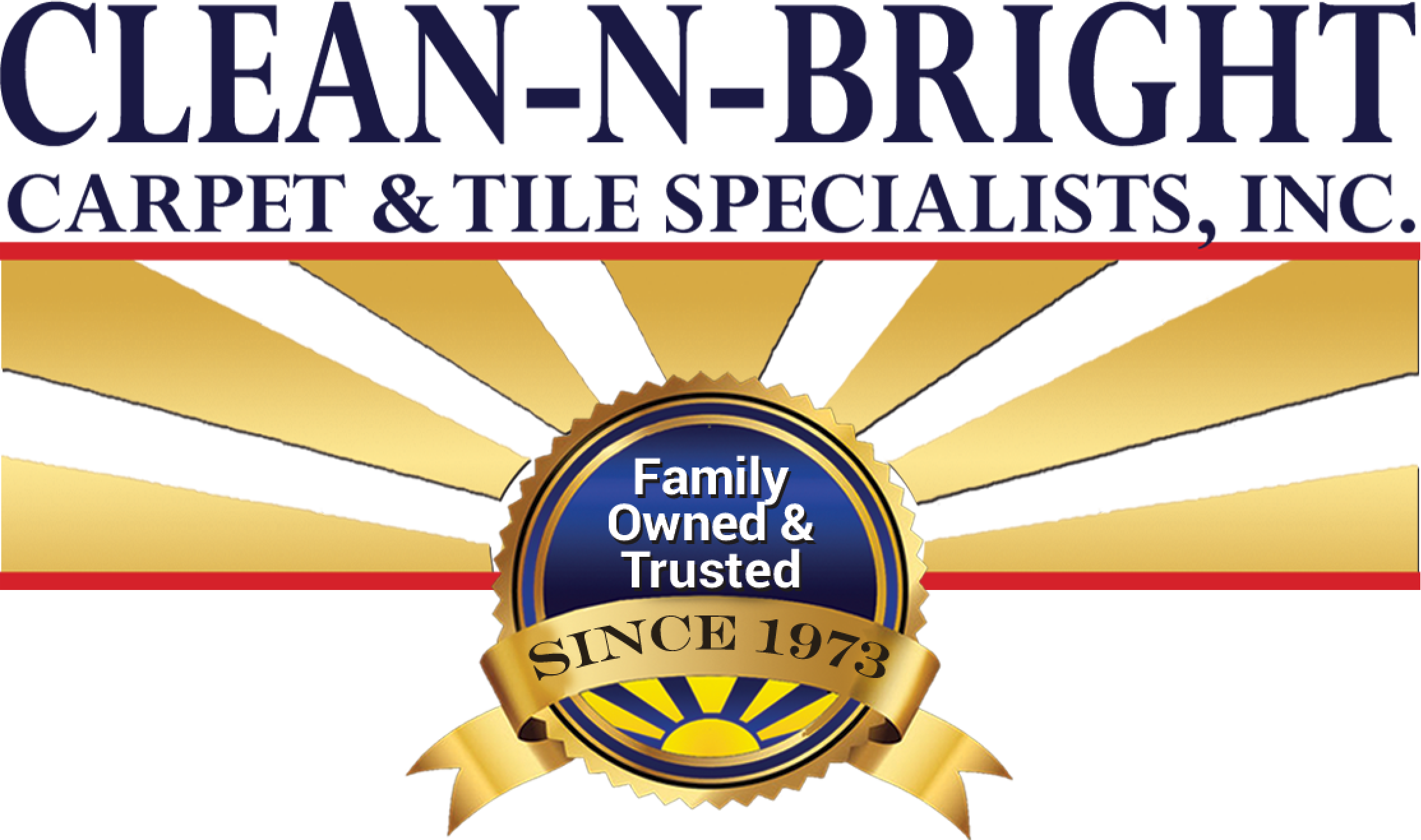 Clean-N-Bright for your Professional Cleaning
Clean-N-Bright is a professional carpet and tile specialist who understands all aspects of commercial carpet cleaning as much as it does for residential.
We have hundreds of clients that can testify to our work standards and the effectiveness of our professionals.
To be sure you have the best commercial carpet cleaning company, you can contact Clean-N-Bright Carpet and Tile Specialists to keep your learning center or school carpets stain free.
Complete the compact form below and receive a direct reply, or check out our customer reviews on Yelp or Angie's List.

Fill in the form for a speedy response