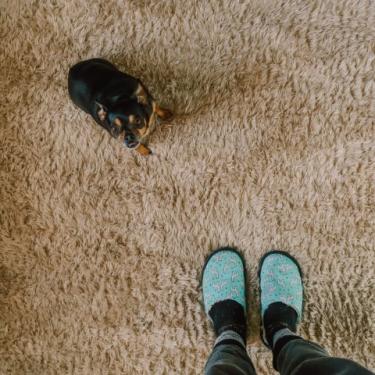 The carpets in many homes go uncleaned for weeks, if not months, at a time. Putting off cleaning the carpets, however, can cause a much bigger issue down the line. The Carpet and Rug Institute suggests cleaning your carpets professionally every 12 to 18 months.
While regular vacuuming will keep your carpets relatively clean, there are some spots where only the powerful cleaning method of Hot Water Extraction will do the trick.
If you live in Prescott Valley, you need to hire Clean N Bright, the best carpet cleaning service in the area. You will be shocked at the results of neglected carpet and upholstery cleaning.
When Dust Mites and Water Combine, What Happens to Carpets?
Carpets indoors are especially susceptible to the negative effects of moisture, which can worsen the symptoms of asthma attacks.
As long as the conditions are right, your carpets can become a breeding ground for molds, microorganisms, and other microscopic organisms that can lead to respiratory issues. Without proper cleanup, the outcome is extremely hazardous to human health.
The filthy little insects known as dust mites feed on the dead skin cells, fungi, bacteria, and other debris that accumulate on the padding and carpeting of our homes.
When a person walks on a carpet where dust mites have died, the dust mites' decomposing bodies float to the surface and are inhaled. Negative symptoms such as hives, watery eyes, and a runny nose are possible with an allergic reaction.
Moldy Carpet Pose Health Risks
Moist, unclean places, like carpets, are ideal breeding grounds for mold. Although there is no proof that breathing in mold causes asthma attacks, it is still unpleasant for those sensitive to it.
Mold spores can multiply on carpets and then travel through the air we breathe and the food we eat.
Eating food contaminated with mold can worsen your symptoms if you already have mold allergies. Further, those with weakened immune systems are more susceptible to mold infection because of other conditions.
Feeling under the weather after spending time indoors during summer heat could signify that your carpets and upholstery need to be cleaned.
Bare Feet On Carpet
Athlete's foot, a simple but unpleasant condition, is unfortunately common.
A dirty carpet is a breeding ground for the microorganisms that cause athlete's foot. It's possible that these microorganisms could flourish in any open wound on your foot. This is the only reason you should bother keeping your carpets clean.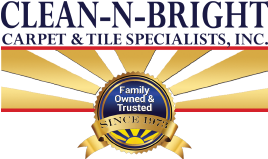 Prescott Valley Carpet Cleaning Experts Help Keep Floors Looking New
If you want to clean your house, you'll need some heavy-duty tools that most people don't have.
Using Clean N Bright Carpet Cleaning's expert cleaning services, you can avoid these problems. Professional carpet cleaning isn't cheap, but your health costs are much higher if you ignore it.
To guarantee you have clean carpets, contact Clean-N-Bright Carpet and Tile Specialists.
We can keep all your carpets and tiled areas clean and stain-free in all your rental properties.
Complete the compact form below and receive a direct reply, or check out our customer reviews on Yelp or Angie's List.

Fill in the form for a speedy response